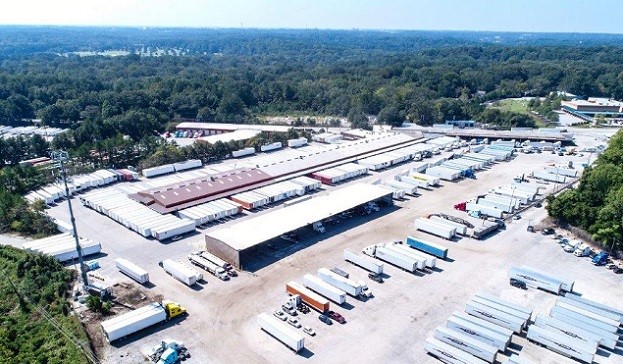 CHICAGO—Industrial Outdoor Ventures is the first national real estate investor focused exclusively on outdoor storage facilities, and it has gotten a stamp of approval from a syndicate of banks led by CIBC. The Chicago-based group has entered into a $65 million secured revolving credit agreement with the syndicate and expects over the next six months to expand its existing holdings to $100 million plus in assets.
"It demonstrates that this product type is financeable," principal and chief executive officer Tom Barbera tells GlobeSt.com. "There is not a huge number of investors acquiring and aggregating this type of property," and although that gives IOV some advantages, it also means "there are not a lot of comps to point to."
Barbera and a few other real estate veterans like JD Salazar and Joe Voet launched IOV in January 2017 to acquire these mission critical facilities that store, maintain and dispatch equipment and/or bulk material. They are primarily used by the transportation, construction, construction material and utility industries. The firm has completed nine deals so far. Five were stabilized properties, and the other four were vacant.
"We have received tremendous support from the brokerage and user communities," Barbera adds. "As we continue to acquire within this niche product type, more users are realizing the unique value proposition IOV offers."
The product type rests on a very strong foundation. The overall vacancy rate for US industrial properties is around 5% to 5.5%, Barbera says, but for industrial service facilities, the rate stands at less than 3.0% in major markets. Furthermore, in most areas there are high barriers to entry due to zoning issues and very little new development in the pipeline. "When we find facilities in key infill locations they tend to lease quickly."
Most recently, IOV acquired two properties in Denver – a 50,542-square-foot vacant trailer shop on 10.5 acres and an outdoor storage lot on 13 acres. It also signed RE Logistics to a full facility lease for a freight terminal in Atlanta – one of the largest in the city and a property IOV bought last fall.
The company's five-year plan is to amass more than $500 million in ISF properties in major markets throughout the US.