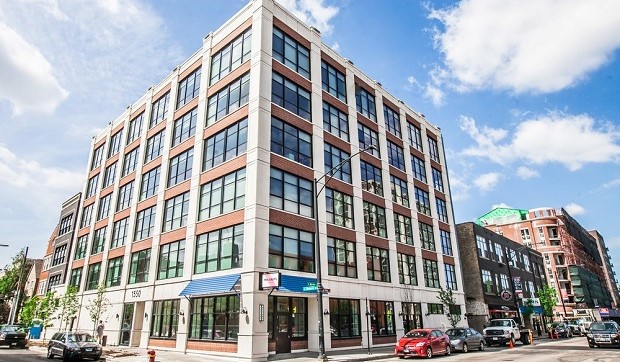 CHICAGO—Multifamily developers have kept their focus on Chicago's CBD, placing upward pressure on vacancy, according to a new report from Marcus & Millichap. More than 9,000 units were added to stock during the past two years, but that pace of deliveries will slow throughout the next two years, and potentially allow vacancy to recover as tenants begin to sign leases.
"Many owners are utilizing concessions to attract tenants, particularly within the Loop, where nearly half of all units had concessions during the first quarter of this year," the firm says. "As a result of rising vacancy, rent growth has remained relatively flat during the past 12 months in the core."
About 4,400 units were completed in urban areas in the past four quarters, M&M adds. Roughly half of these were in the Streeterville-River North area. And net absorption of 1,700 rentals did not outpace completions, pushing vacancy up 140 bps to 6.9% in the first quarter.
Vacancy improved during the past 12 months in several outlying suburban areas, including Southeast DuPage County and the Far Northwest Suburbs. Both have rates now resting below 5%. Overall suburban vacancy did rise, but at a slower pace than in the city. It climbed 40 bps to 5.4% during the past 12 months.
"The Chicago suburbs overall have generated significant rent growth during the past year as below metro-average vacancy has aided in increases," M&M says.
"A rising pace of completions in the urban core may slow investor interest in these areas amid concerns of oversupply," the company adds. "Deal volume in the CBD declined slightly the past 12 months with fewer class A/B assets changing hands."
Investors continue to focus on the northern suburbs, along with assets directly north of the Loop and near the lakefront. Property values there remain above the metro average and cap rates average in the mid- to high-5% band.
Furthermore, many class C assets have traded hands, with first-year returns in the low-7% band on average. Class A properties changed hands at roughly 200 bps less.