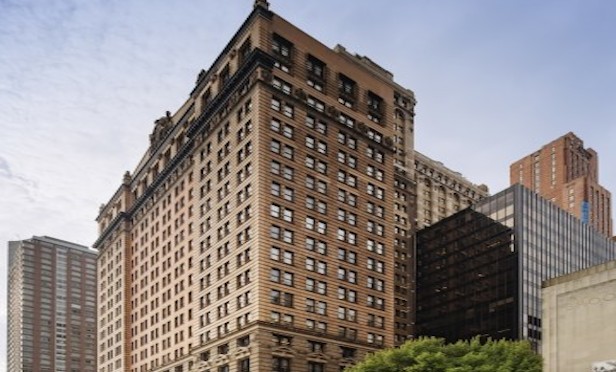 NEW YORK CITY—Housing and social services advocacy firm Community Access Inc. will be relocating its corporate headquarters to 17 Battery South.
The firm has signed a 15-year lease for 25,075 square feet at 459,550-square-foot office building and will occupy a portion of the 13th floor.
Community Access will be relocating from the adjoining 17 Battery North to17 Battery South and will utilize its new space for its headquarters operations and offices.
The landlord, Battery Commercial Associates LLC, is paying to build the space out to Community Access's specifications and has created a new highly efficient design, according to Cushman & Wakefield. A Cushman & Wakefield team consisting of executive managing director and co-chair of Cushman's National Not-For-Profit Advisory Group Carri Lyon and vice chairman Mark Mandell represented the tenant in the transaction.
"Community Access's expanded new space and updated design will promote greater efficiency throughout the organization," says C&W's Lyon. "As the move from the organization's prior location to 17 Battery South is only one door away, Community Access will continue to benefit from Downtown Manhattan's thriving business environment and proximity and attraction to top talent."
Founded in 1974, Community Access is a pioneer of supportive housing and social services in New York City for people with mental health concerns. In terms of its efforts in the housing arena, the agency has been a provider of supportive housing since its founding and has developed more than 20 affordable housing projects in New York City, including both brand new construction projects and rehabilitated structures like the historic Gouverneur Court on the Lower East Side, according to its website.