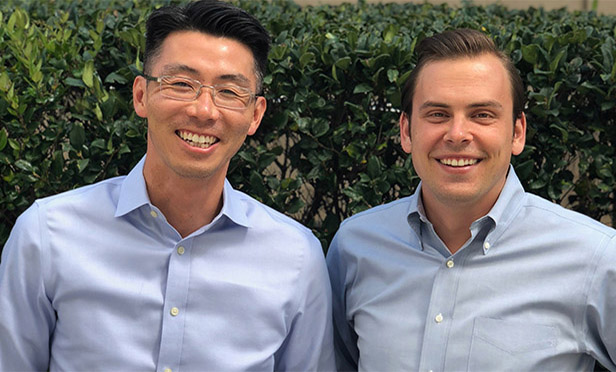 LOS ANGELES — Old sayings aside, it's both what you know and who you know that will facilitate project funding. As PNC Real Estate VPs Jason Lamport and Tony Park tell GlobeSt.com, relationships and solid track records will serve borrowers well in an environment of flat yield curves.
As reported previously, while a flat yield curve could presage an economic slowdown, it could also signal a time of opportunity.
"There's been a lot of emphasis on sponsorship," says Park. "That means really vetting prospective clients and focusing on going deeper with existing customers. As always, the relationship aspect of lending is key, and we start our lending process with the people. It's critical for us to understand our customers and their level of experience."
PNC isn't alone. It's a universal condition at this point in the cycle, they indicate. "Our competitors are disciplined too," says Lamport. "We've really seen a move to quality in terms of both asset class and sponsorship. Also there has been increased focus on term loans, which finance stabilized projects since those are considered lower risk."
But the current cautious market by no means indicates a moratorium on construction lending. Park notes: "Construction lending is one of our primary products and always will be. But we do a lot of diligence on the sponsors and the submarket because of the higher risk and lead time to generate cash flow. You want to do construction loans with the best sponsors, who have really good track records in really good markets."
As a result, the competition is heating up on certain transactions, say Lamport and Park, with spreads tightening in the past six months. Lamport explains, "Even though the LIBOR is up, spreads are down so the impact to borrowing costs isn't as extensive as compared to a year ago when LIBOR was much lower. That said, from a credit-structure perspective, lenders aren't generally loosening structure a whole lot, which means we're not out over our skis."
The question then turns to differentiation in a tight lending market. It's about depth and breadth of service, according to Lamport. "Whether it's treasury management, interest rate hedges, access to capital markets, agency execution, wealth management … we can provide the full suite of services to all types of borrowers, big and small, public and private."
"It's also a function of creativity, of recognizing the unique aspects of every deal," adds Park. "We're not selling widgets," he says. "It's not just about pushing loan dollars or bringing pricing in. We're in the business of providing solutions for our clients. We're trying to tailor a custom product, and to do that we really have to understand the client's business model and look at their needs in a fresh way. It's not easy."
Park and Lamport also provide insight to borrowers from the lending side, especially in markets like today's. Lamport notes, "We guide clients to take a long view — beyond individual transactions — and try to maximize their banking relationship by going deeper to utilize the full suite of services as mentioned earlier. Generally, the deeper the relationship, the better are the terms, pricing and structure. And, more importantly, you're more likely to have a lender working with you through a downturn."
Please read the PNC General Disclosure.
Jason Lamport is a vice president in the Real Estate Banking group of PNC Real Estate. Located in Los Angeles, he co-leads market coverage with Tony Park.
Lamport joined PNC in 2011 through the corporate banking training program in Pittsburgh and moved to Los Angeles in 2013.
He is an active member of the Urban Land Institute of Los Angeles at both the district and Young Leader levels. He is also a member of NAIOP's Southern California Chapter, graduating from the Young Professionals Group development program in 2018.
Lamport graduated with honors from Michigan State University, receiving bachelor of arts degrees in finance and Japanese.
Tony Park is a vice president in the Real Estate Banking group of PNC Real Estate. Located in Los Angeles, he co-leads market coverage with Jason Lamport.
Prior to joining PNC in 2017, he worked for the commercial real estate groups of two national banks, a publicly traded industrial REIT and a national general contractor.
Park serves on City of Hope's Land and Real Estate (LARE) Council. He is also a member of NAIOP's Southern California Chapter.
Park received a bachelor of science degree in mechanical engineering from the University of California, Berkeley and a master's degree in real estate development (MRED) from the University of Southern California.