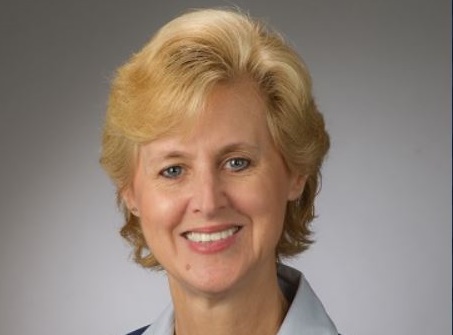 HOUSTON–The delivery of healthcare in the US is rapidly changing and this change will affect, in ways more numerous than perhaps realized, healthcare real estate and how it is used. It is a complex subject but Transwestern and IMEG Corp. tackled it in a new report called The Convergence of Healthcare Delivery in the US. The report went straight to the source for its findings, summarizing the responses of leaders from 24 healthcare-related organizations, including companies in the commercial real estate space.
"By taking a comprehensive view of the industry, our goal was to provide multiple viewpoints that can help each of us, regardless of our role along the healthcare spectrum, better prepare to deliver products and services to clients that ultimately improve the patient experience," said Lisa Feeley, vice president in Transwestern's Healthcare Advisory Group.
In the commercial real estate space the report authors spoke with a panel of experts including Eric Johnson, national director of Healthcare for Transwestern; Andrew Quirk, senior vice president of Skanska; Upali Nanda, director of Research and Phyllis Goetz, chief development strategist for HKS Architects; Abigail Clary, director of Health Practice at CannonDesign; Wayne Baswell of Robins & Morton and Eric Vandenbroucke, Mike Zorich and Mike Lawless, healthcare team leaders at IMEG.
The takeaway? New delivery methods are translating into changing uses for the actual buildings in some ways while in others the process is proving to be slower than expected. In the long run, though, the convergence of a variety of factors will create opportunities such as developing facilities at lower-cost sites that are connected to Big Data analytics, such as urgent care, wellness centers or telemedicine centers for videoconferencing, remote monitoring, electronic consults and wireless communications, according to Transwestern's Johnson.
In some ways this change is already happening, according to the analysts at IMEG, who note that "Ambulance rides are down in cities where Uber/Lyft are available." They wonder: how could driverless cars eliminate transportation as a barrier to care or be used to deliver essential healthcare products to patients in their home?
The change will be significant and will force many hospitals that were hoping to stay with the status quo delivery model to evolve or go out of business, says Johnson. "The impact to us as a real estate services firm is that our clients will look to us to further lead the way in offering advice on how to increase efficiencies and implement new ways that the facilities themselves can positively impact their patients and their employees."
Instead of one large delivery point — a hospital — new model, the HKS experts predicted, will be "healthcare everywhere." According to them, "technology-enabled care will drive changes in designing spaces — be it retail, clinic, acute care or for the home — and will change how we design spaces of care."
None of this is to say that the medical office building will become obsolete in this new environment. Rather, Transwestern's Johnson expects it will become the primary location for education, preventive care, wellness, outpatient procedures and outpatient surgeries. Changing regulations, though, are more responsible for this evolution than technology, he explained — namely the Affordable Care Act, which has also played a role in the changing delivery of healthcare. "Decreased reimbursement rates as a result of the ACA are resulting in physicians becoming employed by hospital systems." It is these systems that are concentrating services in the MOB.
Indeed for all the change underway in healthcare delivery, the actual properties are morphing at a slow pace in many cases, according to Skanska's Quirk. The initial impact on construction and development will be relegated to dealing with new and unique clients in the space that will have their own unique perspectives, he said. "Eventually my industry will be next and is ripe for disruption. I am surprised it has taken so long for meaningful disruption to hit healthcare — it is time."