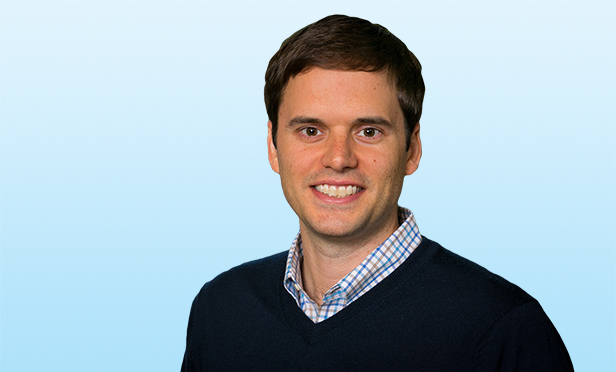 TORONTO—With the scope of technology growing increasingly more complex, who better than a former broker to get into the heads of salespeople and clients and lead the tech charge by scouring the ever-changing landscape? The word "scour" is appropriate when discussing Jake Edens, SVP of the U.S. technology and innovation initiative for Colliers International. Prior to Colliers, Edens served as founder and CEO of REscour, a CRE data platform and decision engine that is used by some of the leading CRE brokerage firms in the world, including Colliers International, JLL and CBRE.
Prior to founding REscour, Edens served as COO of Apphelper, a social gaming company based in Atlanta, where his primary focus was on product management and new customer acquisition. In his five years at Apphelper, Edens grew the user base to many millions, which led to a successful exit in 2012. Previously, he held sales roles at Trammell Crow Company's brokerage division in Atlanta.
The association of Colliers as a REscour customer led Edens to this current role. Fast forward to today, his North American team's primary focus is creating a cutting-edge technology platform for its professionals through both internal development and external partnerships.
"Innovations and applications for the U.S. business fall on my plate," Edens tells GlobeSt.com. "Colliers is making a big investment in building its technology platform. And, we are making a big splash by signing a partnership with Techstars for the proptech initiative that rolled out earlier this year. We are really excited about it and it's going really well. We already have hundreds of applicants."
The Colliers Proptech Accelerator powered by Techstars is a first-of-its-kind program that identifies and mentors startups around the globe. The accelerator connects startups with experts to develop productivity-enhancing, disrupting and innovative technologies in the property and real estate industry.
Colliers Chairman and CEO Jay Hennick previously said the accelerator will provide Colliers "with early insight into companies and technologies that have the potential to deliver value-enhancing strategies to clients," as well as better arm its professionals to execute.
"Combining Techstars' record of success with new technologies and Colliers' leading market knowledge and global platform in real estate ensures we remain at the forefront of innovation," Hennick said. "Colliers Proptech Accelerator will enable us to source, shape and invest in new solutions and opportunities across the real estate value chain, providing a competitive advantage for our clients, employees and shareholders."
Startups may receive seed funding as part of acceptance into the program and will be hosted in Colliers' home city, Toronto, for an intensive 13-week program focused on the development and acceleration of business plans and transformational ideas. The accelerator will run through the fourth quarter of 2018. The program will conclude with a demo day in December, where the proptech startups will pitch their businesses to hundreds of global investors.
Edens says beyond the company's vast investment in technology, it's all about compiling data, in the form of market, company, property and comp data. With that type of arsenal, professionals can be armed with data to back up recommendations, as well as provide the analysis on top of it. Allowing professionals to communicate and share information via technology provides a competitive advantage to clients and allows them to make better decisions, he points out.
Colliers is using a hybrid approach of partnerships and in-house tech builds to get the best end result. "We want to make sure that we're partnering with the best in class in this changing environment. We are also looking at our overall technology platform as well. How it can help our brokers with due diligence or what's not working?" Edens tells GlobeSt.com. "We're looking at this holistically, trying to figure out how we get and leverage all the technology as well as what we can do in-house in order to differentiate our platform and make our professionals have that competitive edge/advantage to provide more value to clients."
This tech-centric focus is a familiar theme in CRE today, he says.
"This has a lot to do with VC companies flooding into the market," Edens tells GlobeSt.com. "There is a lot of VC money in the industry."
With Colliers' mega-investment in technology, along with Eden's brokerage and tech background, it is obvious the firm is set up to compete in a big way in the ever-changing CRE tech landscape of the foreseeable future.