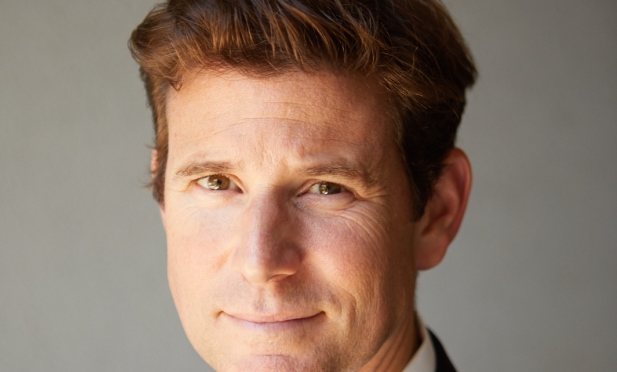 DALLAS—Four developments in West Dallas will add much-needed retail and residential space, including the expansion of Sylvan | Thirty, which will convert a warehouse into a creative dining/retail space. Oaxaca Interests' active projects are within a few miles apart, obviously impacting the area. In this exclusive, Brent Jackson, founder and president of Oaxaca Interests, recently discussed development trends, the appeal of West Dallas and investing in underserved areas of the city.
GlobeSt.com: What are some of the current development trends in DFW?
Jackson: In 2017, Dallas-Fort Worth gained 146,000 residents─that's more than any metro area in the United States. Job growth and economic diversity provide ample opportunities for investment in the area.
With this growth, developers and builders have been encouraged to get more creative when it comes to finding a balance between using the right building materials and providing a good mix of residential amenities─all while ensuring the business model remains profitable.
Despite all of the negative headlines, DFW's retail market is strong. Positive net absorption and heavily pre-leased deliveries have helped push occupancy to an all-time high. We are long in the cycle, but fundamentals continue to look good. As developers, we have to make sure that we are paying attention to market trends and focusing on finding the right solutions for the right projects.
Overall, developers have started focusing on implementing practical and measurable strategies/solutions aimed at achieving high performance in sustainable site development, water savings, energy efficiency, materials selection and indoor environmental quality that can ultimately earn a building LEED certification.
GlobeSt.com: What are some of the unique aspects of your current projects?
Jackson: Oaxaca Interests is experiencing a great deal of momentum in West Dallas. We're expanding our flagship development, Sylvan | Thirty, this year by adding three new retail buildings along the west side of Sylvan Avenue. Our goal is to transfer the energy found at Sylvan | Thirty across the street, making the intersection of Sylvan and Fort Worth Avenue the next bustling pedestrian-friendly district.
Also, adjacent to Sylvan | Thirty, we're redeveloping the old W&B Refrigeration Service Company building into a creative dining and retail space. We've received some unique tenant interest, and we're gearing up to offer the community fresh family-oriented concepts.
Our new entertainment venue, Nowhere, TX, is also family friendly in design. Sitting on a former industrial site at the intersection of Commerce and Edgefield streets, Nowhere, TX will be a unique space that hosts pop-up events for a few years. Patios, gathering spaces and an enclosed children's play area will be constructed on the nearly 3-acre lot, which we expect to fully launch this fall. We also have a housing project in the mix. A few blocks away from the earlier-mentioned projects, we've broken ground on a 16-unit townhome development, bringing more contemporary living to the area.
GlobeSt.com: Why concentrate on building in West Dallas?
Jackson: Compared to other Dallas-Fort Worth developers, I have a leg up in West Dallas. My family and I have lived nearby for 10 years─just a few blocks from Sylvan | Thirty─so I have a better feeling for what businesses and services the community needs.
Plus, wherever you can find socioeconomic diversity, I think you're in a good position for a long-term investment since the area will continue to grow. In fact, we're in the thick of it now as West Dallas is exploding. As someone who has invested a great deal of capital in the area, this has been rewarding to see, especially since West Dallas has historically been underserved in both retail and residential.
GlobeSt.com: How do you ensure your developments reflect the needs of the area?
Jackson: Oaxaca Interests largely serves from a mission of making a strong community impact. We conduct conversations and meetings with community leaders, chambers of commerce, neighborhood associations and the like to make sure our plans are aligning with local residents' wants and needs.
One of the ways we achieve this is through a meticulous tenant selection process. We are very hands-on as landlords as far as getting to know our prospective tenants. I think that has been a huge component of Sylvan | Thirty's success. We plan to apply this same people-centric approach to tenant selection for future developments.
GlobeSt.com: Why is it important to keep investing in underserved areas of the city? How do you think you have helped West Dallas evolve?
Jackson: It's important to keep reinventing the cities that we call home to make them better and more vibrant. At the groundbreaking of our Sylvan | Thirty project in March 2013, Mayor Rawlings called the development 'the catalyst' for growth in the area and applauded Oaxaca Interests for building where no others would at the time. Sylvan | Thirty brought the first grocery store to the area, Cox Farms Market, as well as 201 loft-style apartment homes and family-owned restaurants and retail spaces that have been lauded as some of the best in Dallas.
GlobeSt.com: What are Oaxaca Interests' growth plans?
Jackson: Oaxaca Interests operates from a mission consisting of three main cornerstones: financial results such as strong returns to our investors; world-class designs that are smart, efficient and utilize space in a progressive and contemporary manner; and lastly, positive community impact that enhances the daily lives of everyone.
Our vision has always been about creating sustainable, multi-modal developments where people from all walks of life can come together to live, work and play. We plan to continue that here in West Dallas, and expand that vision to other Texas cities in the coming years.