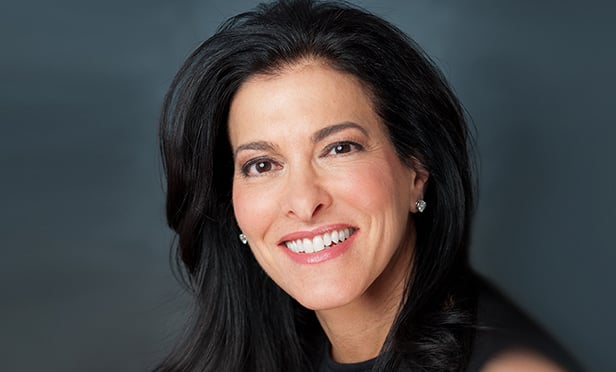 New York City—Wendy Silverstein is resigning as CEO, president and board member of New York REIT. John Garilli, who will continue as the CFO, will assume the responsibilities of CEO and president. Winthrop REIT Advisors' service contract will remain in effect. The announcement comes on the heels of the company's selling the Viceroy Hotel, located at 120 W. 57th St., between Sixth and Seventh avenues for $41 million. Bloomberg first reported that the Arden Group is buying the Midtown hotel, and has hired HEI Hotels & Resorts to manage the property. The closing is expected to occur by the end of the Q3 2018.
Bloomberg also reported that Silverstein is contemplating plans to join the ubiquitous shared workspace provider WeWork in a senior management position.
Once the Viceroy Hotel sale is complete, NY REIT will have sold all of its properties except for its 50.1% interest in Worldwide Plaza. The company is winding down, according to its liquidation plan approved by shareholders in January 2017. It completed its dispositions of its Manhattan retail portfolio in April 2018. GlobeSt.com has been tracking the REIT's multiple asset sales since its transition and appointment of Silverstein to her leadership roles.
"With the sale of the Viceroy Hotel, the job that I set out to do at NYRT, namely the liquidation of the company's assets, will be substantially complete," says Silverstein. "It has been a privilege to lead NYRT and I am incredibly proud of the work we have done to enhance value for our shareholders."
Randolph C. Read, non-executive chairman of the company, thanked Silverstein saying, "Under her leadership, NYRT ran a robust liquidation process that remained consistently focused on maximizing returns for all NYRT shareholders. We wish her well in her future endeavors."
The Real Deal reported that the Viceroy Hotel was sold at a substantial loss. The publication noted that the Ark Group developed and sold the leasehold to the property to New York REIT in 2013 for $148.5 million compared to the REIT's recent sale to the Arden Group for $41 million.