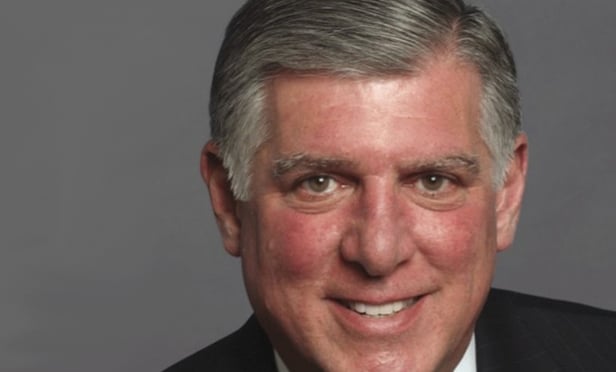 You've probably heard rumblings about Amazon's potential entrée into the prescription drug business for the better part of this past year. Yet the latest move by the e-commerce giant has turned that rumor into a reality.
Outbidding Walmart, Amazon just shelled out $1 billion for a startup that will provide it with "nationwide access" to the prescription drug business. The online retailer's acquisition of PillPack now gives it the ability to ship pharmaceuticals overnight to patients in 49 states.
This will be the ultimate disruption for the drugstore business; indeed, shares of Walgreens, CVS and Rite Aid tumbled in the wake of the announcement.
It's significant for the commercial real estate industry as well, and the impact comes down to simple logic.
The sector's three major chains—Walgreens, Rite Aid and CVS—currently occupy 22,375 locations throughout the US. On the purely retail end, they were already feeling the pressure of the Amazon effect, shrinking their collective footprint by nearly 20% in response to declines in sales of non-drug-related goods.
Now that the e-commerce behemoth has encroached on their main line of business, it's fair to expect even more erosion. At a minimum, Amazon will likely slice off 25% of all prescription sales. The subsequent impact to revenues will then lead to further reductions in both the size and number of stores that these chains, and others, will occupy.
That translates to a lot of mothballed space. It's clear that the real estate industry will soon find itself with a major drug problem.
Job Listings
SPONSORED JOB
CBRE
Associate Project Manager, Commercial Construction
(REDMOND, WA) Position will manage all facets of project management (budget, schedule, procurement, quality & risk) for individual real estate projects including planning, design, construction, occupancy and closeout.

SPONSORED JOB
BROADWAY CONSTRUCTION GROUP, LLC
Director, Marketing and Business Development
(NEW YORK) Primary focus will be to increase and consistently grow Broadway Construction Group's footprint in the New York Metro area.

CUSHMAN & WAKEFIELD
Executive Managing Director, Asset Services – Tri-State Region
(NEW YORK) Duties include: successfully leading and growing the Tri-State Asset Services business unit; and ensuring profitability, service quality, and providing strategic and tactical decisions of Asset Services regionally/nationally.

CALIBOGUE CAPITAL
Director, Acquisitions
(DARIEN, CT) Responsibilities include: independently sourcing investment opportunities within the Company's core investment strategy; performing analysis and building credit memos for assessing and evaluating investment opportunities; and assisting with preparation of quarterly investor reporting.

ALCHEMY PROPERTIES INC. & ALCHEMY – ABR
Director, Capital Raising
(NEW YORK) Position will be responsible for securing real estate investment capital from institutional and high net worth investors along with identifying, structuring, negotiating and closing a diverse group of real estate investments in the Tri-State Region with the firm's principals.

METLIFE REAL ESTATE INVESTMENTS
Managing Director, Client Solutions & Product Development
(WHIPPANY, NJ) Executive will serve as the real estate product expert supporting MIM's Institutional Client Group (ICG) global product distribution organization. He or she will lead the client and consultant interface function for MIM's real estate asset management business, teaming closely with ICG and representing the full spectrum of real estate offerings, both debt and equity.

GREYSTAR REAL ESTATE PARTNERS
Senior Asset Management Analyst
(SAN FRANCISCO) Responsibilities include analyzing operational data and financials, tracking and monitoring asset performance against the strategic business plan, and preparing asset management reports for internal/external teams.

JLL
Assistant Property Manager
(HOUSTON) Position will be responsible for providing support to the Group Manager in all areas of management for the assigned properties to include maintenance, property inspections, tenant relations, collections, monthly reporting, annual budgeting, risk management, property improvements, preparation of contracts, collection of certificates of insurance, sales collection and accounts payables.

DUKE REALTY CORPORATION
VP, Leasing & Development – Commercial/Industrial Real Estate
(CHICAGO) Position will identify development sites, underwrite and work to entitle and construct both build-to-suit and speculative projects. Position will also have responsibility for leasing and financial performance of projects and work to secure lease contracts with prospective customers for space in existing properties within the Chicago market.

OPTIMA, INC.
Marketing Director
(GLENCOE, IL) Director will provide leadership in managing and implementing all aspects of the company's marketing and brand management strategy on both a corporate and property level.