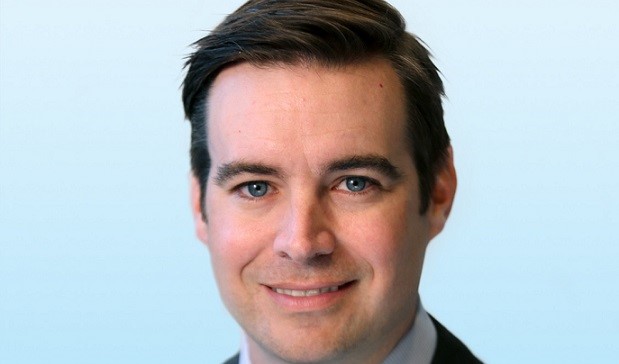 CHICAGO—Everyone associated with the metro area's industrial market wonders how long the current expansion will last. It's already one of the longest in history, and since 2013 developers have finished 184 speculative development projects totaling 49.8 million square feet. But tenants keep filling up these structures almost as fast as they are built, and all signs point a level of demand, partly fueled by e-commerce and supply-chain reconfiguration, that should sustain a robust amount of development activity for at least the near-term.
At the end of the second quarter of 2018, developers have 35 buildings totaling 9.2 million square feet under construction, according to a new report from Colliers International. This represents a 27.4% increase over the 7.2 million square feet under construction at the end of the first quarter, and the greatest quarterly tally since the third quarter of 2017. But it's a far cry from two years ago, when builders had more than 20 million square feet underway.
But that overall decline is "definitely a sign of health," Fred Regnery, national director of Colliers International's industrial advisory group, tells GlobeSt.com. After all, during the last construction boom, just before the recession hit, "we were building and building without a pause, and then the music stopped. This time around, we are seeing more discipline."
And that discipline should keep demand and new construction in balance, ensuring developers and lenders don't inadvertently sabotage the economy.
There have been other significant changes in the last half-decade. Of the 35 buildings under construction, 20 are considered infill projects, Regnery says. "That's a reverse of the ratio we saw five years ago." Furthermore, many of the projects under construction are smaller, usually around 200,000 square feet or less. He attributes the shift to the growth of e-commerce and the need among so many users to secure space near dense population areas. "The expectations for fast delivery have changed so dramatically," and this desire impacts not just Amazon, but a host of 3PLs and any company that now ships direct to consumers.
Speculative development accounts for 7.1 million square feet, or 77%, of the projects currently under construction, and 72% of the 3.9 million square feet delivered during the second quarter of 2018. That's also not a surprise, Regnery says. "The logistical world is undergoing so much change so quickly," and users frequently no longer have the time to go out and secure a build-to-suit project.
As of the third quarter 2017, 52% of the speculative space delivered since 2013 had been leased, according to Colliers, and this figure increased to 62% by the end of June 2018, a strong indication that demand for new speculative warehouse space is keeping up with new supply. "If we see that number decline, that's when we worry about oversupply," Regnery says.
Some submarkets have fared better than others. While the most speculative deliveries have occurred in the I-80 Joliet Corridor (12.2 million square feet delivered since 2013) and the I-55 Corridor (13.7 million square feet delivered since 2013), only 46.9% of the I-80 space has been leased, compared to 61.6% for the I-55 area. The difference may come down to competition.
"I-80 is a regional, even super-regional, distribution corridor," Regnery says, "so it has to compete with a variety of places." Users here could choose to establish operations in Indianapolis, Louisville, Memphis, or other metros, all of which can reach roughly the same portion of the Midwest as Chicago.
Regnery says the healthy leasing may be helping start another wave of construction. Twenty projects totaling 5.9 million square feet started construction during the second quarter, the greatest quarterly new construction total since the fourth quarter of 2016. And an additional 6.4 million square feet of construction starts are expected to begin this quarter, more than 85% of which will be built on a speculative basis.