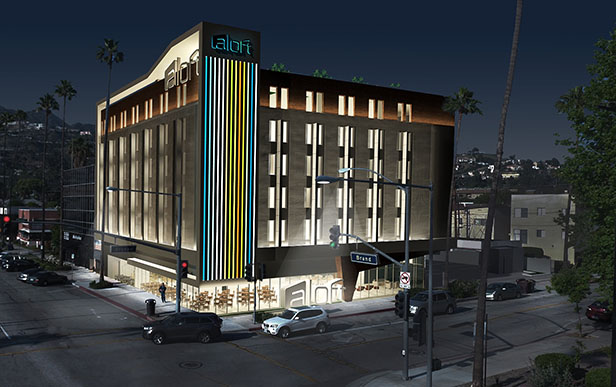 DALLAS—The soaring US economy has brought almost unprecedented activity to many sectors, intensifying the competition among lenders and investors, especially in the top core metro areas. For Dallas-based HALL Structured Finance (HSF), which has concentrated on hotel construction financing and has recently branched out into multifamily, student housing and other sectors, this rising and competitive market leaves opportunities to create a more diverse portfolio that takes advantage of today's growth while mitigating long-term risk.
"We've always focused on secondary markets," says Mike Jaynes, president of HSF, but "we are seeing more suburban opportunities right now," as many institutional lenders primarily focused on the top 25 urban markets. Select secondary markets "have real opportunity for well-conceived projects. Typically, from a lenders standpoint, there is less competition providing construction financing in these markets."
Still, which particular markets it completes deals in is not the most important factor. Instead, HALL looks for properties with diverse sources of demand generators that will better withstand any future economic downturn. "Those are the deals we gravitate towards and prioritize."
But a set of diverse locales, along with a diverse set of properties, is not the only way to prepare. The stronger brands, including Hilton, Marriot, Hyatt, IHG and others, help mitigate a lender's risk based upon the strength of their reservation systems and loyalty programs, giving such properties an advantage over weaker flags and independent hotels during a downturn in the economy.
Earlier this year, the firm closed a new first lien construction loan totaling $17.6 million to finance the construction of an Aloft hotel in Glendale, a Los Angeles suburb that Jaynes calls "one of the healthiest hotel markets in the country." It also closed a new first lien loan totaling $14.6 million to finance the construction of Georgia's first EVEN Hotel in Alpharetta, a vibrant northern suburb of Atlanta. The proposed six-story, 132-room hotel will be located across from the successful new $600 million mixed-use Avalon development.
Furthermore, HSF also recently closed a new first lien construction loan totaling $19.15 million that will finance the redevelopment of Fort Lauderdale's historic Gale Hotel into a new 96-room boutique hotel.
HALL's confidence in select projects and markets is shown by its willingness to increase its loan-to-cost ratio. A year ago, 70% was typically the highest it would go, but today borrowers can get up to 75% for the right opportunity. "That's all in for us," says Jaynes. "It does give us an advantage over much of the competition." However, such deals are only for properties with strong sponsorship in great markets, as well as strong development teams, including general contractors and architects.
"Do we have a recession looming in the next few years?" Jaynes asks. That seems very possible, and the company would probably then lower its top loan-to-cost ratio. But for now, "the hotel industry is pretty healthy and should stay healthy through next year."
RevPAR continues to grow, for example, a sign that demand will still outstrip supply in the near-future. The occupancy rate in many cities may have slipped a bit, but that's usually been due to the completion of new hotels.