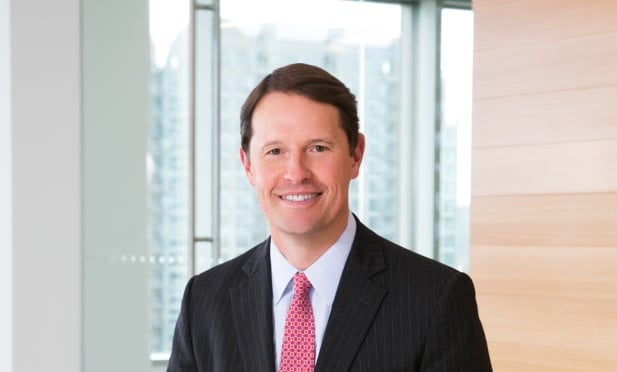 HOUSTON—Major commercial real estate players have made a mark by raising capital within the public market. With the latest announcement of Cushman & Wakefield filing an IPO to the tune of $1 billion and seeking an estimated valuation in excess of $5 billion, industry professionals may be left wondering why some firms elect to remain private amid the public contenders.
Transwestern remains steadfast in its decision to stay private in contrast to the private-to-public transition of many of its CRE counterparts. It is comprised of companies focused on commercial property development, professional services and investment management. In this exclusive, Larry P. Heard, CEO of the Transwestern family of companies, recently discussed the mergers and acquisitions climate, competitive advantages of remaining private, and future plans.
GlobeSt.com: With so much M&A activity in the commercial real estate sector lately, do you think the playing field is getting too narrow?
Heard: Our industry is one of the more highly fragmented in the country, by both geography and service line. While there has been significant consolidation over the past decade, institutional owners and investors still have a multitude of commercial real estate alternatives to choose from, and that should not change.
GlobeSt.com: What are the competitive advantages of remaining privately owned?
Heard: Our national services, development and investment management businesses are each privately held partnerships that a) respond quickly and precisely to changing market conditions, b) focus disproportionally time-wise on the needs of our clients and c) are committed to a corporate culture that is truly enjoyable for our team members. In our industry, we find a number of people thrive in a private partnership model where their voices are heard and their entrepreneurial needs are fulfilled.
GlobeSt.com: How does private ownership benefit your employees?
Heard: Our people are our priority. It has been that way since our inception as a firm 40 years ago. We understand our team is what makes Transwestern the right place to be. As such, we recognize the importance of providing a dynamic work environment and empowering our team members with the resources and collegial setting to succeed. In addition, our ownership structure presents our team members with more opportunities to invest in specific initiatives and share in the company's success, and that's something our people appreciate. They believe in our business model and our shared purpose–empowering good people to do extraordinary things together.
GlobeSt.com: Does Transwestern ever plan to go public?
Heard: Transwestern has no plans to go public now or in the future. Frankly, we value the benefits of being a privately held firm with many partners having flourished under our ownership structure. All three of our firms (services, development and investment management) benefit from and enjoy the partnership model.