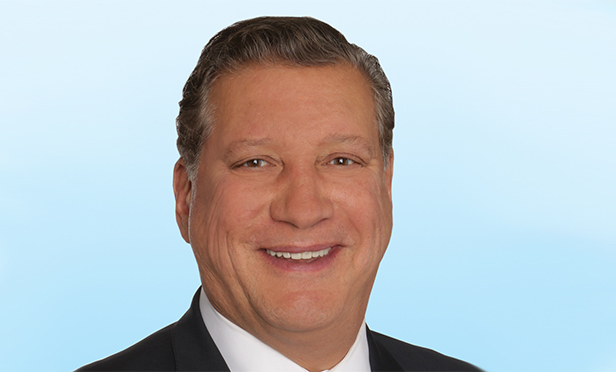 CHICAGO—"Chicago is becoming a vibrant and younger city." That's one of the lessons Jim Carris—executive managing director and market lead for the Colliers International Chicago office—learned when helping put together the city's recent bid for Amazon's second headquarters. Carris joined Colliers two months ago, bringing his 30-year track record in the Chicago market with him. In this exclusive, Carris shares his insights into Chicago's business climate, North River Branch rezoning, notable downtown relocations and the question on everyone's minds: Amazon─will they or won't they choose Chicago?
GlobeSt.com: In terms of the North River Branch rezoning, do you believe the development activity will reach its potential?
Carris: Chicago is really enjoying a vibrant business climate with tremendous growth and excitement. When other cities were basically single-business line focused, whether it be manufacturing or service or legal, Chicago grew into a very diversified city and metropolitan area.
It lost a small portion of the population over the last five years, but it gained thousands of college-educated people—some 330,000 young, well-educated individuals—which bodes well for our technology and consulting businesses in wide variety of service industries. This youth and diversification will continue to be a catalyst to Chicago's future growth.
North River Branch has historically included Finkl Steel, Tribune Media's printing plant and Goose Island. All those are currently being considered for redevelopment into office, multi-use residential, various forms of retail and other supporting real estate properties.
Last fall, the city wisely changed the planned manufacturing district (PMD) from limiting only manufacturing uses on a large portion of those properties including the Tribune and Finkl sites to allow mixed-use development. Two of Chicago's most prolific developers have large stakes in the area: Sterling Bay, who owns the Finkl site (renamed Lincoln Yards), and Riverside Investment, led by John O'Donnell, who has partnered with Tribune Media on a portion of their tract of land just north of their Freedom Center property. Both properties were part of the City of Chicago's Amazon HQ2 submission, which indicates the attraction of that area for large users looking to create a different, vibrant environment for their employees.
In terms of the vibrancy of Chicago, there has been 3.5 million square feet of Class A office development brought online in the last two years, but vacancy rates have been reduced across the board. For example, the vacancy rates for Class A properties in the River North area are in the single digits. Clearly, there has been a flight to quality in Class A in both the central business district and suburbs.
GlobeSt.com: McDonald's and other major office tenants are relocating downtown. Does this put pressure on suburban landlords?
Carris: There is a lot going on in the Fulton Market District, which is where McDonald's based their new headquarters. This regentrification of old office buildings into residential or hotels and repurposing of old warehousing structures to modern open space offices has had a dramatic effect on the growth of that area. Even with the high-profile corporate relocations to the CBD, Class A office space in suburban submarkets, especially in well-placed areas such as Schaumburg, Oak Brook, Deerfield, Northbrook and Rosemont remain active, as evidenced by recent transactions such as Paylocity, US Cellular and Caterpillar. People don't realize that the suburbs are still home to 24 Fortune 500 headquarters compared to 10 in the CBD. Also, for example, in the O'Hare market alone, Class A vacancy has decreased from 16.7% to 12.8% and Class A rental rates are rising throughout the suburbs, increasing 10% over the past three years. And, while the East-West market recently lost McDonald's, it still managed to achieve 4.4 million square feet in leasing activity in 2017.
Additionally, demand is expected to continue as the suburbs are becoming more attractive to millennials who are starting to have families and are moving back. As a matter of fact, in a study done by the Urban Land Institute, there has been a 53% increase in millennials with children from 2013 to 2018. They found that, in fact, 60% of millennials are planning on buying their next home in the suburbs.
So, with all these data points, the Chicago suburbs are still vibrant and active for the right types of properties.
GlobeSt.com: As for the Amazon headquarters–what are Chicago's chances?
Carris: The city wisely submitted 10 different sites along with the state: there were eight sites within the city and two sites in the suburbs that were submitted to showcase a cross section of the properties, development and lifestyle opportunities available here. It showed Amazon and any other potential user what is available, regarding labor and real estate in the city and state. Lincoln Yards, the Tribune site and the Related Midwest development on the South Branch of the Chicago River were some of the properties submitted. A great cross section of alternatives.
I was part of the team leading a consortium of the brokerage firms: CBRE, JLL and Cushman & Wakefield. This cross-team advisory committee advised the city and World Business Chicago about the real estate, both in office and residential, as well as incentives and the labor elements of the Amazon pitch. This included not only the quality and capability of labor, but also the amount of labor in the pipeline in the form of future qualified employees. We also included the cost of labor and housing, the different site selection elements and any incentives opportunities.
In putting this package together, it became obvious that Chicago is becoming a vibrant and younger city, going back to that increased number of approximately 330,000 college-educated citizens in the city of Chicago. People are now embracing high-rise living, brownstone living and living in rehabbed warehouses in the Fulton district and elsewhere. It's also a very green city from an environmental standpoint. There are many rooftop gardens and LEED-certified facilities, open spaces on the lakefront, a strong reliance on mass transit and an ever-increasing network of dedicated bike paths.
Chicago also has a tremendous network of feeder schools, whether it be University of Illinois, Northwestern University, other Big Ten schools such as DePaul, Loyola, Notre Dame and a really good city college system, all providing a great education and labor source for future employers.
Other factors included strong leadership from the city, the mayor's office and the governor's office. For these and other reasons, Chicago has a pretty good chance of being chosen by Amazon. As a result of going through this opportunity, they've honed their skills and make it likely to attract Amazon or some other well-qualified employers from out of state who are looking to expand their operations. Overall, Chicago showed extremely well.
GlobeSt.com: Spec industrial is on the upswing. Is the demand there?
Carris: Most of the spec space is in the suburbs of Chicago but it has been curtailed. At the end of 2016, there was 12 million or so square feet of spec space under development. Currently there is 7 million square feet of spec space, but absorption has been keeping up, comprised mostly of infill projects.
Currently, there are 20 projects totaling 5.9 million square feet that started construction in the second quarter of the year. That's the greatest quarterly new construction total since the fourth quarter of 2016.
While 70% of this new wave of development activity is being built on a speculative basis, 20 of the 35 construction projects underway are infill, not greenfield. Infill buildings are well-located, more desirable and are typically smaller in size.
GlobeSt.com: What are some of Colliers' major regional initiatives to serve clients better?
Carris: I was attracted to what Colliers was doing locally, nationally and internationally with investment in its platform. The Harrison Street Capital acquisition is one indication of the exciting opportunities they provide and shows Colliers' commitment to bringing in the best experts in the industry. Gil Borok joining the firm as COO of the U.S. to run our business and advise our clients with excellence is another great example of Colliers' commitment to world class talent.
There is also a real commitment and priority to our technology platform, in research and in investing in marketing capabilities: we have a new vice president of national marketing and a new marketing director in Chicago. This team is helping our advisors lead the charge in positioning our clients' strategies more aggressively for either consolidation, growth, disposition or leasing.
It's a very exciting time to be at Colliers!