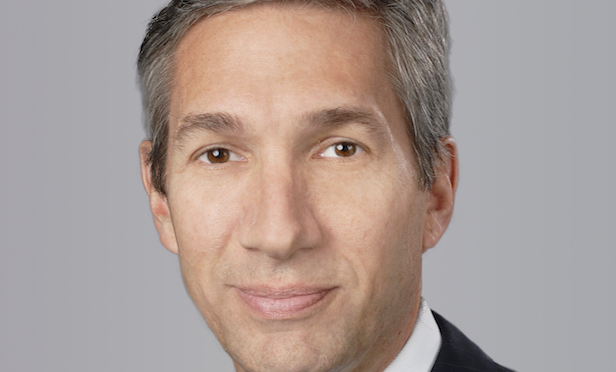 NEW YORK CITY—Cushman & Wakefield executive Steven Kohn is the new chairman of the Urban Land Institute New York.
Kohn, vice chairman and president of Cushman & Wakefield Equity, Debt & Structured Finance, took over the post recently from chairman, CEO of Silverstein Properties Marty Burger, who held the position since 2016.
ULI New York also reports that Brian Collins, head of development, Fisher Brothers, is the organization's new vice chairman. Both Kohn and Collins took on their new roles at ULI New York effective July 1.
"I am excited and deeply humbled to serve as ULI NY's new chairman, and I am looking forward to bringing real estate professionals from every discipline across the state together to continue advancing ULI's mission and values," Kohn says. "Marty Burger has brought ULI NY to the forefront of many critical issues in the industry and I would like to thank him for his dedication to the real estate community. I am honored to work with Marty, Brian, and the rest of our leadership team to continue ULI NY's impressive growth."
Some of the goals Kohn has as the institute's new chairman include expanding ULI NY's influence and impact as a thought leader and go-to resource for New York's real estate industry.; increasing the profile of its annual awards for excellence in development; expanding its community impact programs—TAPs and Tri-State Land Use Council and increasing the number of schools participating in its UrbanPlan program that teaches students about the roles, issues, trade-offs, and economics involved in creating the "built environment."
Kohn is a trustee and governor of ULI and former chair of the Urban Development and Mixed-Use Council (Red Flight). He is also a member of the Association of Foreign Investors in Real Estate, for which he serves on its board of directors, and previously served on its executive committee. He is a member of the Wharton Real Estate Center Advisory Board and the Pension Real Estate Association.
In addition, Kohn serves as president of the Board of Directors of The Catalog for Giving, and as a member of the Board of Trustees for Bucknell University.
Collins has a 30-year real estate career that includes extensive development experience. Prior to joining Fisher Brothers, Collins was hired by Fortress Investment Group as president of Intrawest, one of the largest resort owner/operators and real estate development companies in North America. Previously, Collins was founder of Colgate Development, a development company that specialized in the luxury hotel and condominium development. He also was a principal and COO of Millennium Partners, one of the premier developers of mixed-use projects.
He is an active member of the Urban Land Institute and was on the board of directors of The Sports Club Co. from 1997 to 2003. He is also active in numerous New York real estate groups and councils.
During Burger's tenure as chairman, ULI New York added the first two university partners-Fordham and NYU Wagner to its UrbanPlan program, launched a new real estate tech and innovation council, and completed three technical assistance panels, including the release of two comprehensive TAP reports—"Waterfront Edge Design Guidelines," and "A Vision for a Greener, Healthier, Cooler Gowanus: Strategies to Mitigate Urban Heat Island Effect."
ULI events in the past two years under Burger's leadership have also tackled some of the latest real estate trends, including the changing face of retail, the rezoning of Midtown East, and how food can be a catalyst for development.