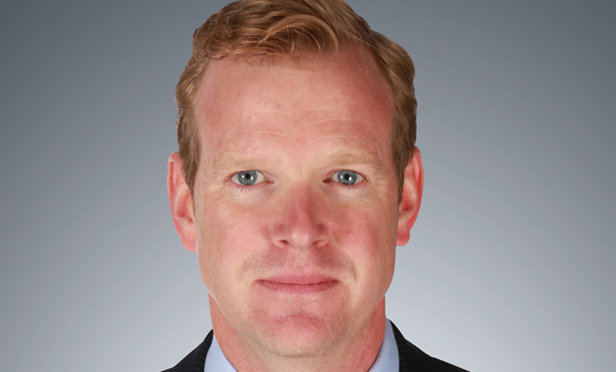 NEW YORK CITY – This month, I sat down with Marisa Lago, director of the New York City Department of City Planning and chair of the City Planning Commission. Chair Lago has previously worked for two other New York City mayors and served in the Obama administration. Her office has divisions that focus on urban design, open space, housing, economic development and infrastructure planning, and she believes that it is imperative to plan for city growth as the housing and lifestyle needs of its residents evolve. "We have to plan for the city's residents today, people who will be coming here, people who work here, 10 years out, 20 years out, 50 years out," chair Lago says.
According to New York magazine, projections suggest that by 2040, New York's 8.6 million residents will increase to over nine million residents. Even the Bronx, which underwent depopulation, is once again just about at its all-time high. The city's growth is largely due to its international draw, with 38 percent of the population foreign-born and about 60 percent are either foreign-born or have at least one foreign-born parent. "We are growing because we are proudly a city of immigrants. If not for our immigrants and their higher fertility rates the city would be shrinking," chair Lago says.
Mandatory Inclusionary Housing (MIH) To keep up with rapid population growth, chair Lago says that the de Blasio administration is keenly focused on producing affordable housing. Around two and a half years ago, the city passed the Mandatory Inclusionary Housing (MIH) amendment. Under this amendment, if a neighborhood is rezoned to allow more residential density, then all the housing produced must be 25 to 30 percent permanently affordable. The policy is expected to produce at least 12,000 of the 80,000 below-market units that the administration seeks to build over 10 years.
Alongside city-sponsored rezoning, individual land owners can apply for more residential density at a specific property. Chair Lago says that through those private applications the Department of City Planning has already approved more than 4,900 units of permanently affordable housing in the past twoand a half years. "If we look at our pipeline we have another 3,300 coming," chair Lago says. "So that is a game changer for us."
East Midtown Rezoning Plan According to the Department of City Planning, although Midtown East historically has been one of the most sought-after office markets in the region, the average age of its office buildings is more than 70 years. The plan allows owners of older buildings in Midtown East to redevelop them into denser or taller structures, and includes mechanisms for major transit improvements, public realm investments and preservation of some of Midtown East's most iconic landmarks. Buildings would be able to achieve higher density provided the developments improve area transit stations and/or purchasing unused floor area from the district's landmarks. A portion of the transactional value of the overbuilt square footage or sale of landmark development rights would be required to go into an improvement fund with revenues dedicated to improving the public realm.
Chair Lago calls this project a "win-win-win" because reinvestment in the buildings will provide offices for workers, taxing the air-rights transactions will generate money that can be invested in maintaining the landmarks and the required improvements to public transportation and sidewalks will make living and working in Midtown a more pleasant experience. Before rezoning there were 38 landmarks in Midtown East. Twelve additional buildings were landmarked as part of the project, totaling 50 landmarks in 70 blocks, which chair Lago notes is an "incredible density."
"We are very focused on encouraging zoning…that meets the needs of today's economy. Whether it's tech, creative arts, advanced manufacturing, we have to look at today and future economies."
Chair Lago says she is also pleased with JPMorgan Chase's decision to take advantage of the East Midtown Rezoning Plan to redevelop its headquarters at 270 Park Avenue. JPMorgan, the biggest bank in the US, plans to buy development rights from landmarks in the surrounding area so it can build a taller tower. Construction of the new headquarters will create more than 8,000 jobs during the development period, according to the company.
"We are pleased about the reinvestment in the physical form, but even more so about the jobs. The number of jobs that will be preserved, but JPMC is actually consolidating their workers there at 270 Park Avenue. I'm looking forward to seeing that building," says chair Lago.
I asked chair Lago to address a comment from Seth Pinsky, the executive vice president of development firm RXR Realty, who said, "You can't be pro-affordability and anti-development." Chair Lago agreed. In 2017, according to chair Lago, 87 percent of all buildings that were completed in New York City were less than six stories tall. Three percent were 20 stories or less, but they provided 41 percent of all units. Only 18 buildings were completed over 40 stories tall, which is one percent of the total number of building completed for the year, but they comprised 22 percent of all units completed for the year, with 1,200 affordable units.
Lifting New York's 12 FAR Cap Another initiative that would allow for more density in the city is the push to lift New York's state-imposed 12 floor-area ratio (FAR) cap. New York is the only municipality in the state where density is controlled by the state government. Chair Lago says, "We view it as a matter of municipal rights…we think it is appropriate that the city itself, the administration and ultimately the city council on land use matters, makes that determination." If the cap was lifted, it would make it easier for the city to bolster its stock of affordable housing in more affluent areas. Chair Lago goes on to say that if it was lifted, there would have to be a "very healthy, public debate" and a full uniform land use review process to see where implementation is most practical.
Regional Planning Finally, chair Lago addressed how the city is intertwined with the greater region. She mentioned that her predecessor, Carl Weisbrod, created the first regional planning function within the Department of City Planning. The region, in this case, is 31 counties: Long Island, the suburbs north of the city and nearby Connecticut and New Jersey. In these 31 counties there is a GDP of 1.7 trillion, which is 10 percent of the US GDP. Chair Lago says that if these 31 counties decided to secede and form their own country they would fall between South Korea and Russia based on GDP. "So not even a small country," she said "a major force." The workforce is over 12 million people; more than the regional workforce in Boston, San Francisco and Seattle combined. Twenty-three million people live there, 37 percent of whom live within the boundaries of the city and take up 41 percent of the jobs. Thirty percent of the workforce lives outside of the city, so the Department of City planning always has a focus on commuting.
"We have 520 miles of coastline, which means many of those trips have to cross a body of water, making it that much harder. So you wouldn't find it any surprise that if you asked me my number one infrastructure priority, it would be the Gateway Tunnel project, which provides access from the continent to our island," chair Lago says.
Her initial endeavors with the regional planning office began with research and to outreach to colleagues. "We have already had tremendously exciting convenings with the planning directors from the cities, the counties throughout the region." They have recently issued a report called The Geography of Jobs, which analyzes job growth post-recession. "While this group is informal, we have found it tremendously helpful and I believe from the reception that we've received from planning directors that they welcomed the fact that we are able to put our research, our mapping tools to work for the benefit of the region."
Conclusion In a nutshell, chair Lago says that City Planning is here simply to plan for the city's future. She says it is important to learn from the past and observe the present in order to look to the future. "It really is about far more than the buildings. It's about the pedestrian realm. Our streets, our sidewalks, our parks, our waterfront, but it really is about the people at the heart."