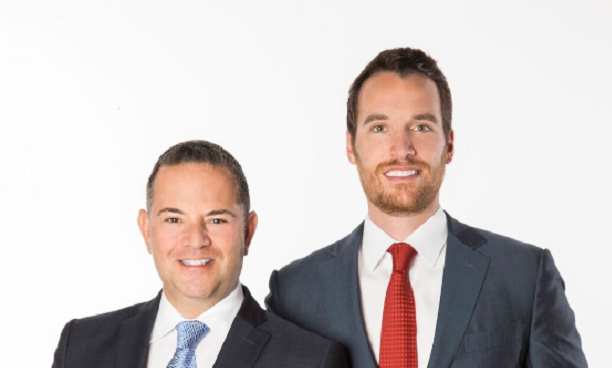 MIAMI–Everyone knows there's a luxury condo glut in downtown Miami. So how do you explain a record-setting re-sale unit that not only breaks the $1,000 per square foot barrier after the Great-Recession cycle but is above the $1,200 range?
There's a longer answer. But the shorter one includes two contributing factors: new interior designs and buyer-targeting technology.
The condo that sold at a record-breaking price per square foot was a 1,625-square-foot-unit, #4102, at Echo Brickell. It sold for $2.31 million or $1,421 per square foot. Justin Rubin, a principal with Miami-based Rubin [+] Morr at Douglas Elliman Real Estate, represented the seller along with business partner Jeff Morr.
"The fact that we achieved such a record-breaking price in a buyer's market is a good sign for anyone that currently owns property in Miami," Rubin said. He stressed the importance today of properly positioning properties to get attention from real potential buyers
Part of Rubin [+] Morr's strategy to obtain a much higher price per square foot included hiring interior design firm Artefacto to furnish and design the unit. That added to the attractiveness though the furniture was not sold with the property.
Use of Technology and Worldwide Brokers Helped Complete the Sale
Rubin [+] Morr also utilized proprietary technology to identify and target buyers as well as brokers from around the world that were a good match for the property.
According to the square feet shown on property tax records, the two-bedroom unit fetched the highest re-sale price per square foot out of all of the condos built after the Great Recession, essentially any building completed after 2010, in Greater Downtown Miami.
On a price per square foot bases, the sale shattered the records in all of Brickell, Downtown, Edgewater, and Midtown, said Rubin. The $1,421 per square foot sale nearly doubled that paid for the highest previous transaction in the Echo Brickell building, #1903, which sold for $752.77 per square foot earlier this month.