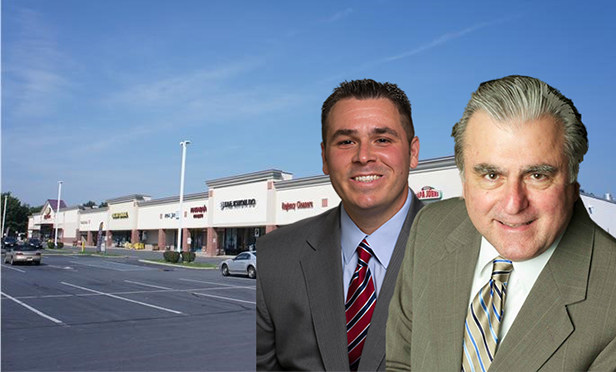 SADDLE BROOK, NJ—New York-based investors in small retail are hitting the river crossings in droves and squeezing out traditional New Jersey-based buyers of smaller retail properties and strip centers, according to Marcus & Millichap's New Jersey retail team, which had a $100 million-plus first half this year.
"Anything with smaller units and good demographics, we're really getting a tremendous amount of activity on," says Alan Cafiero, who leads the retail team with Ben Sgambati. Cafiero and Sgambati are both directors and first vice presidents of the firm. Cafiero has been with Marcus & Millichap since 2007, specializing in shopping centers, net lease properties, mixed-use buildings and office and industrial properties. Sgambati worked in technology and office equipment sales before moving into commercial real estate three decades ago. The pair have closed more than 300 commercial real estate deals in 26 states worth more than $1 billion.
Part of the interest in New Jersey stems from soaring prices in the New York metropolitan market, he says.
"Prices in the boroughs are really just out of control," Cafiero says in an exclusive interview with GlobeSt.com. "You can do a 1031 exchange, come to New Jersey, and get a much better, healthier return than what they're seeing there. The Jersey guys think it's expensive, but the New York guys, they have a different mindset, they're the ones coming over and paying the best prices for the better New Jersey product."
---
PODCAST INTERVIEW
You can listen to the complete audio conversation with Alan Cafiero and Brian Hosey of Marcus & Millichap in the player below. If you do not see a player, you can click here to listen to the podcast.
---
One investor acquired a property in Livingston, NJ with funds from a 1031 exchange for a Brooklyn development site, paying about $700 a square foot for retail space, Cafiero says.
"That deal alone tells you guys are looking for location and yield, and that yield compared to what he was paying in the boroughs was a big improvement," Cafiero says.
New Jersey buyers aren't used to the aggressive price bidding from New York competitors who see even record-high New Jersey prices as a bargain compared to what's available in the five boroughs.
"The regular buyer from New Jersey wants to pay a seven and a half or an eight cap for one of these strip malls, and the 1031 guy is paying, you know, in the mid to high sixes, so it's a significant price difference for the seller," Cafiero says. "So those typical New Jersey buyers are really just priced out, given the other demand for commercial real estate in central and northern New Jersey."
Typical retail properties seeing interest today are focused around service businesses that don't work well online, Cafiero says. These include nail salons, pizza restaurants, and bagel bakeries, he says.
"We're seeing a lot of medical (offices) going to shopping centers, we're seeing more recreational uses," he says. "There's a tremendous amount of capital in central and northern New Jersey looking for these types of opportunities, and there's not enough product out there. That's why we're getting multiple offers on pretty much every single deal."
New York is the largest source of capital for deals in New Jersey over the past five years, but it's not the only geography funneling cash into Garden State deals, according to Brian Hosey, Marcus & Millichap's vice president and New Jersey regional manager.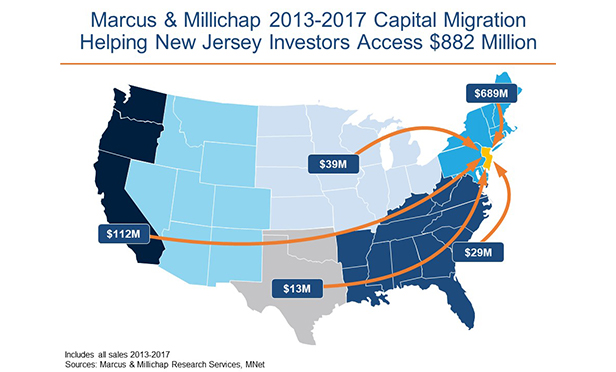 While about $689 million came into New Jersey just from the Northeast and New England, West Coast investors contributed $112 million to the flow, and smaller amounts of capital came from the Midwest ($39 million) and Southeast ($29 million). And it's a two-way flow, says Hosey.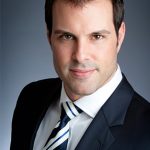 "A lot of this is not just coming in," Hosey says. "We have owners that are trading out of assets and going to those markets as well. Many of our owners are trading out of their New Jersey properties and buying in the Carolinas."
"We're seeing a lot of especially older folks who have managed a multi-tenant asset for a long time and are ready to retire," says Cafiero. "We're selling those properties for them and through our network, we're able to 1031 them into net-lease assets anywhere in the country, because they're management-free."
In one instance, the firm sold a $10 million strip mall for a client and replaced it with a day care center in northern New Jersey and a tractor supply store in Albany, NY, Cafiero says. Another client sold a $5 million strip mall in Bridgewater, NJ, and replaced it with a Wells Fargo bank branch in Tampa and a Carrabba's restaurant in Dallas, TX, he says.
"They're getting out of the multi-tenant environment where they have to manage it into the single-tenant, no management, passive type of asset," says Cafiero. "A lot of them are at the right age where they are very happy to make that transition."
The properties sold in New Jersey included:
Somerset Plaza – 67,000 square foot grocery anchored shopping center – Franklin Park, NJ
Madison Ave. Shopping Center – 27,000 square foot grocery anchored shopping center – Paterson, NJ
Starbucks anchored strip center – 7,800 square foot – Livingston, NJ
Dollar General – East Orange, NJ
Ridge Plaza – 12,000 square foot retail center – Clinton, NJ
31 N. Office Center – 33,000 square foot medical office – Flemington, NJ
NNN 7-Eleven – Newark, NJ
Family Dollar anchored strip center – Neptune, NJ
Bunzl Distribution Center – 224,000 square foot – South Brunswick, NJ
Broadway Plaza – 13,000 square foot strip center – Hillsdale, NJ
70 Park Street – 12,000 square foot medical office – Montclair, NJ
130 W. Main St., Somerville, NJ – 17,000 square foot retail
The Cafiero-Sgambati team also includes David Cafiero, senior associate; Anthony Asencio, Michael DeVita, Matthew Leszyk, Brent Hyldahl, John Moroz, David McLaughlin, and Joseph Colella, investment specialists.