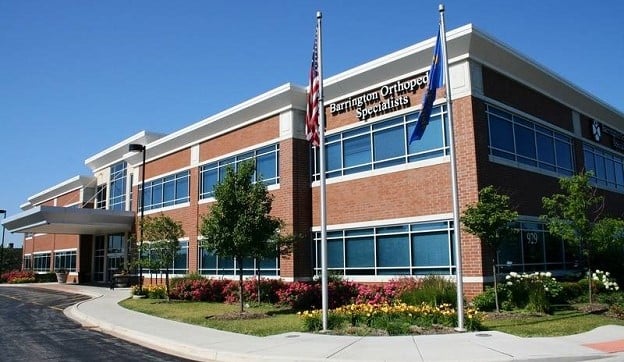 CHICAGO—Once considered something of an afterthought by institutional investors, medical office has rapidly established itself as one of the most desirable sectors. And with so many favorable trends, including the aging of the US population and the desire among patients to see medical professionals in new facilities close to home, experts say new construction should continue proceeding at a healthy clip. For most kinds of commercial real estate, a rapid expansion is usually taken as a sign that a more cautious approach may be needed, at least from an investment standpoint. But medical office will probably escape that trap.
"There has been an ever-so modest uptick in vacancy in the last year," Alan L. Pontius, senior vice president and national director specialty divisions at Marcus & Millichap, tells GlobeSt.com. However, "we had been operating a ten-year low."
According to a new research report from M&M on the medical office sector, by mid-year the overall rate hit 8.2%, a 10 bp increase since mid-2017. Nearly every major region saw an increase in vacancy, with the exception of the Mountain region, where vacancy plummeted 60 bps year-over-year to 11.1%. "That's hardly the picture of a softening market," Pontius says.
And considering the sector's robust development pipeline, a slight uptick in vacancy is unsurprising. "The large health systems are in the midst of very aggressive expansion plans," Pontius says. The physician-centric model of the past, which required patients to receive care at centralized locations convenient for medical professionals, has given way to a more retail-oriented approach. In the future, more patients will visit new, smaller facilities embedded in their neighborhoods.
Developers completed nearly 4.1 million square feet of space in the first six months of this year, M&M research shows, with annual deliveries approaching 9.9 million square feet.
Another factor that sustains overall vacancy rates, as well as keeping downward pressure on rents, is the many consolidations happening in the healthcare field. Providers frequently vacate redundant spaces after they complete mergers and bring doctors, nurses, technicians and other staff together into more efficient footprints. The average gross rent ticked up just 0.9% since the middle of 2017, according to M&M, reaching $23.18 per square foot in the second quarter.
Still, the intense demand for off-campus care, along with the strong credit associated with major healthcare systems, recently brought about a big shift in how it's perceived, Pontius adds. Three to five years ago, off-campus facilities would typically trade at cap rates 50 to 100 bps above similar on-campus properties. Today, however, the returns are more likely to be comparable.
The medical office sector has also achieved a similar parity with the rest of the office market. Five years ago, Pontius says, medical offices would trade at higher cap rates than traditional ones because they were considered specialized assets with less flexibility. Now, all things being equal, a medical office should trade at a lower rate.
And that is unlikely to change, notwithstanding slight adjustments in vacancy stats. "An aging population is going to require more medical services," Pontius says. "It will remain a favored property type. No question."