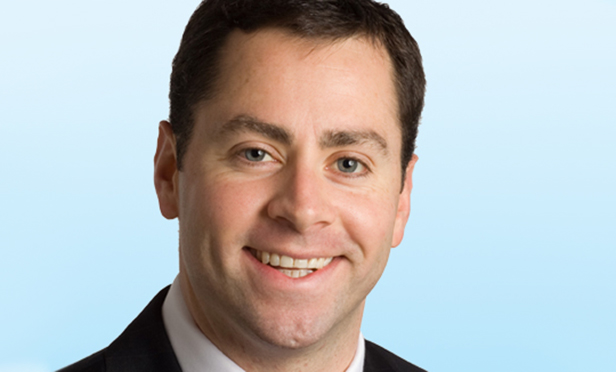 ATLANTA—There are two areas within the multifamily market that are gaining traction, says Will Mathews, SVP/principal, Atlanta, and leader of the East region multifamily advisory group of Colliers International. In this exclusive, Mathews discusses investor zeal for multifamily property in secondary markets and the dearth of market-rate active adult communities in many US metros.
"A majority of the transactions our team will complete in 2018 are located in secondary markets and we are experiencing increased investor appetite," Mathews tells GlobeSt.com.
Multifamily in secondary markets is now on the radar of institutional investors and lenders for a variety of reasons, Mathews says. 1) Yield is attractive especially compared to primary markets. 2) The overbuild risk is lower than large primary MSAs where capital is bunched up and tripping over its own feet. 3) Value-add opportunities are real. These assets can still be purchased for 30% to 50% below replacement cost and the economics make sense to update the communities by $10,000 to $15,000 per unit, reposition them and push rents. 4) New multifamily construction is locked out of good school districts, including in secondary markets. The only way to provide affordable multifamily housing in good school districts in many of these markets is to buy existing property and then execute a value-add strategy. 5) Job growth, manufacturing expansion and GDP growth is strongest in secondary states and MSAs.
"I recently spoke to renowned economist KC Conway, and he mentioned Iowa as being a unique opportunity for multifamily development," Mathews tells GlobeSt.com. "His research compared GDPs from Q4 last year through Q1 of this year and what was startling was when you look at Iowa's GDP, it's the same as Florida and Texas, two of the most competitive business states in the country. And, Iowa GDP growth exceeds that of Georgia or North Carolina. So secondary markets were growing at the same rate at least for those two quarters. Iowa has little multifamily development to keep up with the demand for housing through economic growth."
Mathews says his team believes there are similar untapped states and MSAs throughout the Eastern United States where investors can garner an attractive risk-adjusted return. Those markets include Virginia, Kentucky, Tennessee, Pennsylvania, Louisiana and Missouri.
"There are plenty of multifamily opportunities in the secondary markets that have been untapped to date," Mathews tells GlobeSt.com. "We've witnessed the buyer pool double, if not triple, in the last three years. One of the last places you can still find an attractive yield is the multifamily space and I believe sophisticated capital understands that fact."
Mathews points to another area of interest, in that there is a scarcity of market-rate active adult communities throughout the country, given the aging Baby Boomer population is craving these properties. From 2009 to 2015, Baby Boomers increased the renter population by 28% as compared to renters younger than 34, who nudged the population of renters by only 3%. According to Freddie Mac, more than five million Baby Boomers are expected to rent their next homes by 2020, which is fairly dramatic, but not surprising when considering that ownership dwindled from 69% to 63% in recent years.
One recent example of this type of 55-plus active adult community is Acclaim at Carriage Hill in Richmond, VA. In 2015, the 664-unit Acclaim at Carriage Hill was re-zoned and began the transition from a senior adult apartment property to the nameplate for a senior living planned-urban development. Acclaim will be joined by the 148-unit Aspire at Carriage Hill independent living community, scheduled for delivery in the spring of 2019. Additionally, an assisted living phase is expected to break ground in 2020, completing Carriage Hill's continuum of care campus.
"When we began the marketing process for this property, we experienced incredible investor demand for this type of senior product. It's the only 55-plus active adult community in the entire MSA," Mathews tells GlobeSt.com. "There are 1.3 million people in the Richmond MSA and only one market-rate asset dedicated to seniors, which is 99% occupied month in and month out."
In the hierarchy of senior communities/facilities, active adult communities provide community living for those aged 55 or older but don't have additional services including healthcare or meal plans. Independent living facilities may offer meal plans and limited healthcare services while assisted living is, as the name implies, a service-intensive operation.
"You have the ability to live in a community with people who are around the same age and have similar life experiences, with desirable amenities, and yet pay a fraction of the cost," Mathews explains. "On the other hand, independent living or assisted living facilities are very expensive operations."
An assisted living facility with healthcare in the Richmond, VA market is approximately $6,000 a month, an independent living facility in Richmond is around $3,000 a month and the active adult community, Acclaim at Carriage Hill, is $1,000 a month, according to Mathews.
"There is a significant delta between these rents; its unbelievably dramatic," Mathews observes. "We should see more of this type of community in the future because there is genuine scarcity. I believe investors understand there's a real need with real upside and it's affordable. It provides a tremendous opportunity for investors to renovate the asset and create an even better product."