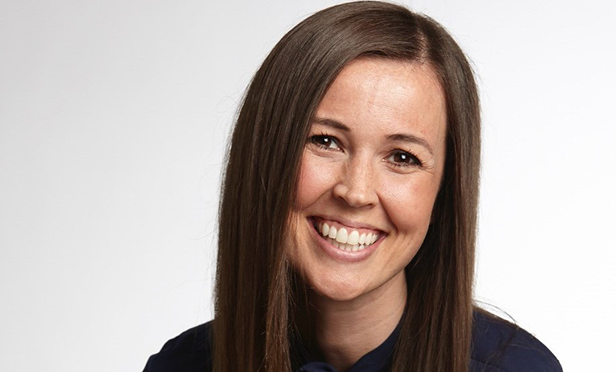 MINNEAPOLIS–We've heard a lot about the merging of retail and industrial. But in a way, office and hospitality are merging as well. Or at least, office is taking a page from the hotel segment's playbook. That's the message that Cathy Kleve, CPM, vice president and GM for Wildamere Capital Management, LLC will be delivering at the Institute of Real Estate Management (IREM) Global Summit, September 26 through 29. Kleve, who manages the 620,000-square foot Oracle and International Centre in Minneapolis, will be joining a panel discussion entitled "Hospitality Best Practices for Property Management," when the conference convenes in Hollywood, FL.
Actually, while hospitality is a market built on customer experience, Kleve reports that she first thought of applying the concept to the office setting when, as a manager at Hines, she was "assigned to go into the multifamily industry to see what type of service they're providing their customers and how they're managing their buildings differently.
"Interviewing these multifamily managers opened my eyes to how we could be managing differently and how we could treat our tenant relationships more personally," she continues.
Hospitality these days extends far beyond concierge services, which, according to Kleve, is actually Hospitality 101. "It's the old-school mentality of how to manage a building," she says. "You might host an ice cream social once a year or a blood drive. That role has grown into what many management firms call the community manager role. They're literally paying upwards of $100,000 a year to have a full-time community manager at their building dedicated to providing up to three events a week to the tenants and maintaining the building's social media presence."
Wildamere has no community manager and no concierge ("It's never been demanded by our tenants," she says). What it does have is Kleve, her assistant manager and a staff assistant. Together they watch over the physical amenities, what Kleve calls the "checklist items," such as restaurants, a fitness center and conference rooms, expanded so tenants can "can get away and take a lunch break or work remotely from their desks" for a simple change of scenery.
More important though for the sake of retention–worker retention for the occupants and tenant retention for ownership–is the community attitude that Kleve believes sets the asset apart. "The big push," she tells GlobeSt.com, "is to bring tenants together and build a sense of community."
Just as a sampling, "We host activities like miniature golf challenges, yoga and movies in the atrium, and we also offer lunch & learns, group classes and opportunities for tenants to give back by collecting items like food, coats or school supplies for the local community. These are programs for everybody, and we get a good mix of occupants from attorney firms to marketing firms and older people and millennials." And, they're all no- or low-cost events.
It's the millennials especially, she feels who attend such events, because they're seeking "a higher purpose of being at work than what they're simply hired to do. They're the ones demanding such an environment." Providing that environment almost guarantees higher employee retention, which in turn helps boost tenant retention.
"For us, it's all about tenant retention," she says—but then adds another surprising side benefit: "We're also finding more satisfaction in our jobs because one of our core focuses is relationship-building. So we're finding our jobs to be more meaningful than they were in the past when we were nose-down focused on operations."
But exactly how effective can such programs be, without the mega-bucks bells and whistles? "In the two years I've managed this building," she reports, "we have had nine new tenants come in and our occupancy is at an all time high. We're retaining our tenants without spending a lot on capital projects. So even though we don't have the bells and whistles of the buildings I'm competing directly with, we've shown that our focus on the tenant's experience is equally powerful in maintaining tenancy."