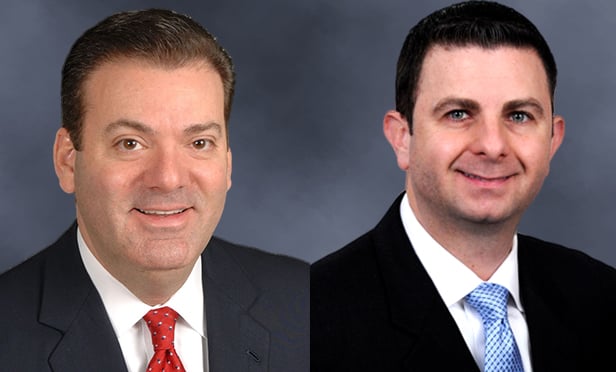 EAST RUTHERFORD, NJ—Even before Teva Pharmaceuticals USA, represented by Cushman & Wakefield, signed a 345,000-square-foot commitment in Parsippany in July—marking the largest office lease year-to-date in Northern and Central New Jersey—the life sciences sector had emerged as a key driver in the state's improving market fundamentals.
At mid-year, the Cushman & Wakefield research team had tracked more than 564,000 square feet in office activity involving life sciences tenants. "That impressive statistic represents 11.4 percent of the state's total office leasing through the first six months of the year," says Jason Price, director of tri-state suburbs research for Cushman & Wakefield. "Add the Teva Pharmaceuticals transaction and other sizable office deals in the pipeline, and the influence of life sciences in 2018 will be even more marked by the end of the third quarter."
Cushman & Wakefield's Dan Johnsen represented Teva in its long-term lease at P3 Properties' MCCBLUE (400 Interpace Parkway). Jones Lang LaSalle served as landlord broker in that blockbuster deal.
"Companies within the life sciences sector, in particular pharmaceutical companies, are increasingly attracted to New Jersey due to its highway system and mass transit connectivity, EDA tax incentive programs and access to a highly educated workforce," says Johnsen. Johnsen also represented Octapharma for its US headquarters, where the firm signed a long-term lease for 64,000 square feet at 117 West Century Road in Paramus, where Cushman & Wakefield's Marc Trevisan, David Sherman, David DeMatteis and Mark Zaziski served as landlord representative for Onyx Equities and Garrison Investments.
Cushman & Wakefield was also involved in other life sciences leasing transactions this year including Integra Life Sciences' 166,791-square-foot headquarters lease at 1100 Campus Road in Princeton. Led by Cushman & Wakefield's Robert Rudin, Marc Trevisan and David Sherman as well as a Boston-based team led by Rory Murray, that deal marked the state's largest office lease of the second quarter. And in Morristown, Cushman & Wakefield's Bill Brown, Jon Williams and Heather Polhamus represented Marcus Partners in Alvogen's 84,000- square-foot lease at 44 Whippany Road.
While the volume of activity in 2018 is significant, the presence of life sciences in New Jersey is deeply rooted. The state houses more than 3,200 life sciences facilities (both office and R&D), employing approximately 117,000 people. The industry's annual contribution to the state economy is estimated at $47.5 billion—86 percent higher than the national average, says Andrew Judd, Cushman & Wakefield's New Jersey market leader.
"Thirteen of the top 20 global bio-pharma companies are headquartered in New Jersey," Judd says. "These companies are attracted to the state by our skilled and talented labor pool, and 60-plus colleges that produce more than 20,000 life sciences graduates each year. In turn, the life sciences industry continues to fuel not only the New Jersey economy, but also the commercial real estate market. The state always has enjoyed the benefit of attracting tenants from diverse industries. While that remains unchanged, 2018 may well go down in recent history as the year of life sciences."
At mid-year, the Cushman & Wakefield research team had recorded 3.8 million square feet of total office leasing activity in Northern and Central New Jersey, slightly ahead of last year's pace. This helped push the state's office vacancy rate lower, to 18.4 percent, and contributed to class A average rents climbing by 5.6 percent year-over-year to $33.54 per square foot – a historic high.