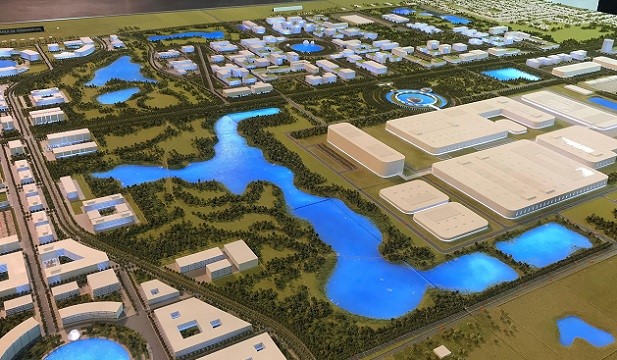 CHICAGO—A new industrial submarket north of the state line has come of age, and its prospects for further growth seem bright. Companies such as Kenall Manufacturing, Uline, and Gold Standard Baking – to name a few – began hopping over the IL border to Southeast WI several years ago, sparking a building boom in Kenosha and Racine counties that added an average of more than three million square feet per year since 2015. But recently there has been a change.
"Historically, this has been a big build-to-suit market," Ned Frank, vice president of Colliers International, tells GlobeSt.com. "Companies would choose the area and then pair up with a developer. But now there is a great deal of spec activity."
Overall construction activity peaked in 2015, when developers finished nearly 4.5 million square feet, including 1.5 million square feet for Amazon's two-building fulfillment and distribution centers in Kenosha. Developers currently have five speculative construction projects totaling 1.6 million square feet under construction and will soon break ground on an additional two projects totaling 771,095 square feet.
Demand has definitely kept up with the pace of new supply. The 16 speculative projects totaling 4.8 million square feet completed since 2014 are now 73% leased. Additionally, speculative construction has accounted for a higher percentage of the total completed every year since 2014. While it made up only 25% of the completions in 2014, speculative development will account for 84% of the completions between the beginning of 2018 and the first quarter of 2019.
First Industrial Realty Trust helped get the latest boom started in late 2016 by completing a 600,000 square foot spec at its First Park 94 development in Somers. Some local observers were a little skeptical of going spec on a building this large, but the company almost immediately secured a lease for 100% of the space with snowblower manufacturer Ariens. And a subsequent 600,000 square footer in the park, also done on a speculative basis, is already 50% leased.
But it was the announcement that FoxConn will build a multi-phase campus in Mount Pleasant that truly galvanized developers and put the region under a national spotlight. Construction of the first multipurpose building is now underway, as part of the first phase of construction that will include five buildings, each with a footprint of at least 500,000 square feet, two of which will exceed 1.5 million square feet. When complete, the campus – located just east of I-94 – is expected to house approximately 22 million square feet and will bring thousands of new jobs to the area.
"Foxconn has made developers much more comfortable building spec projects," Frank says. A project of this scale will also require infrastructure improvements, electrical supply increases, and flood control projects. Most of all, this development will attract additional businesses to the area, especially companies that will supply FoxConn.
"The big question hovering over Foxconn is, where is the labor going to come from?" Frank asks. The company has estimated its operations here could create up to 13,000 jobs, and that means the surrounding counties will need a lot more housing, retail, transportation improvements and other services. "Time will tell."