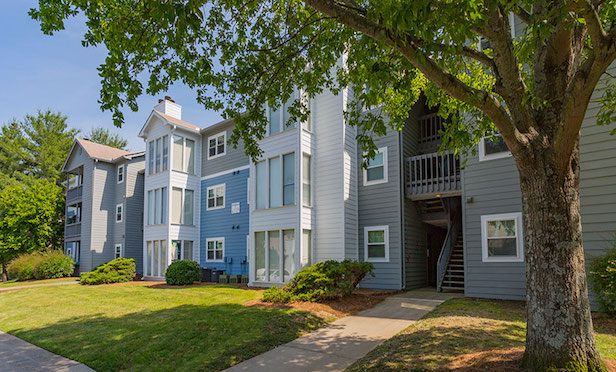 ANTIOCH, TN—Wharton Residential says it has reaped a more than 50% internal rate of return on its sale of the Cedar Pointe apartment community here.
New York City-based Wharton Residential reports it has completed the sale of the 210-unit multifamily property in the Nashville suburb of Antioch. The seller, a Wharton equity company, acquired the property in early 2017 in an off-market transaction from the original developer and thereafter undertook significant renovations at the property that produced dividends. Cedar Pointe was built in 1988.
No further financial details of the transaction, including the identity of the buyer, were disclosed.
Noting that Antioch is now an emerging submarket of Nashville, Peter C. Lewis, president and founder of Wharton Equity, say of the property sale, "Cedar Pointe fit squarely with our strategy of purchasing assets in growing markets where we can use our 30-years' of experience to upgrade the character of a property and provide a wonderful living experience at a great value."
Working closely with Tampa, FL-based design firm, CID Design, Wharton Residential completed renovations that included: replacing the siding with HardiePlank, changing out the majority of windows; upgrading 30% of the interior units; renovating the clubhouse, pool and leasing center, enhancing the dog park and playground and significantly augmenting landscaping, lighting and signage.
"It is very rewarding to see our vision and execution be validated in such a way," Lewis adds. "However, it is always bittersweet to move on from a transaction where we made such a successful imprint. For more than 30 years we have been guided by what is in the best interest of our investors, and given all the factors, a sale at this time was the prudent step."
Over the last number of years, Wharton Residential has acquired in excess of $400 million of multifamily properties in partnership with major institutional and high net worth investors.
Wharton Equity Partners, formed in 1987 and with offices in New York City and Miami, is a diversified real estate sponsor that serves as a holding company for a suite of real estate businesses, including Wharton Residential, Wharton Industrial, Wharton Hospitality and Wharton Urban, and has been involved with well in excess of $1.5 billion in transactions since its inception.