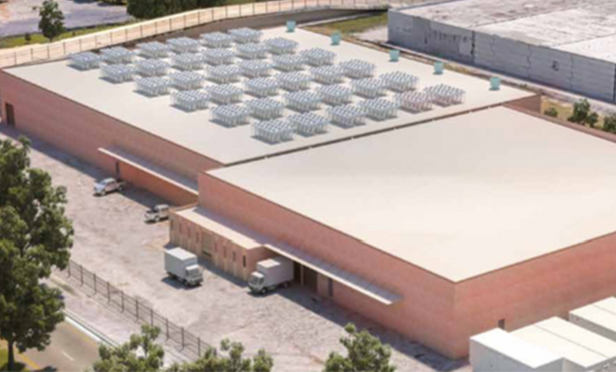 ATLANTA, GA—Demand from large cloud users and global technology companies resulted in increased data center leasing activity and space under construction in Atlanta in the first half of 2018, according to CBRE's latest U.S. Data Center Trends Report. The three megawatts of absorption Atlanta saw in the first half of 2018 places the city among the top data center markets in the nation and in an expansion phase.
Atlanta's data center market is positioned for growth, with 21MW more capacity under construction to meet the strong demand. Expansions by major users, including Switch, CyrusOne, zColo, T5 and Databank added to the market's momentum during the first six months of the year. Additionally, more than $5 billion of future investment has been announced by multi-tenant data center providers and hyperscale cloud providers. Despite the new supply, the market's vacancy rate remained unchanged year-over-year at 14.7%.
Many factors, including nationally competitive incentives, cost-effective land and construction prices, and relatively low operating costs, will continue to grow demand in the Atlanta market, CBRE says.
Noteworthy changes to tax-incentive policy occurred in 2018, as the state of Georgia rolled out new legislation to attract data center developments of more than $250 million through reduced sales tax on data center equipment. This specific legislative change is designed to help Atlanta compete for data center business both regionally and nationally.
"Georgia is one of the premiere data center development sites in the U.S. This is due in large part to the low cost of power and the recent passage of legislation which provides relief from sales and use tax on data center infrastructure and IT equipment," says Tim Huffman, senior vice president with CBRE Data Center Solutions. "Consequently, there are several large data center projects under way in Atlanta including the multi-billion-dollar campus that Switch is building in Lithia Springs. When Switch and the other data center providers with construction under way complete their projects, the Atlanta market's total data center capacity could more than double, positioning Atlanta ahead of Los Angeles, Chicago and Silicon Valley."
Demand from large cloud users has set the US data center market on pace to break 2017's record leasing activity. The market saw more than 177 megawatts of net absorption in the first half of 2018, already nearly two-thirds of last year's annual record net absorption total, despite the delivery of significant new supply.
"We do not expect to see a slowdown in demand from cloud users in the near future, as end-users continue to migrate their IT needs to the cloud to save costs and for added flexibility," says Pat Lynch, senior managing director, data center solutions, CBRE. "While 2018 investment volume may not reach 2017's record setting investment of more than $20 billion, we still expect the investment market to produce strong results, driven by sale/leasebacks from enterprise users, cloud users looking for development partners and a continued influx of new investors into the data center sector."