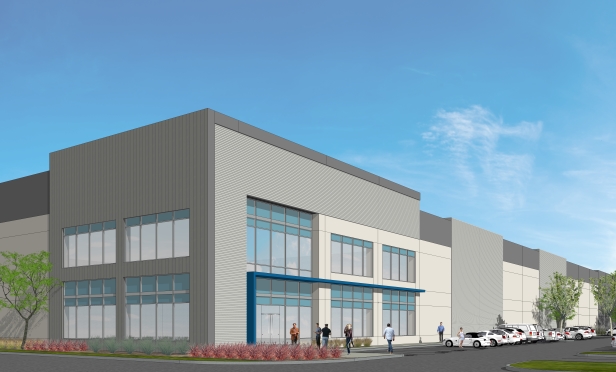 VACAVILLE, CA—As of second quarter, Napa and Solano counties had a slight increase in employment, adding more than 2,000 nonfarm payroll positions year-over-year. With this expanding job growth, unemployment now stands at 3.5%, decreasing 80 basis points from the previous year and somewhat lower than the national figure of 3.8%.
Employment is expected to climb particularly in those fields related to the wine industry including industrial/warehouse positions. Even with increased employment, the Napa/Solano region is one of the last remaining Northern California markets with a labor surplus, per recent labor studies.
Overall vacancy closed the second quarter of 2018 at 6%, up 10 basis points from the first quarter and up 20 basis points year-over-year. The Vacaville submarket emerged again with the higher vacancy rate of 12.4%, because of LDK Ventures' recently acquired and refurbished 843,248-square-foot North Bay Logistics Center, located at 700 Crocker Dr. The project is actively negotiating several deals. Once leased, the Vacaville vacancy rate would decline significantly to 2%, according to a second quarter report by Cushman & Wakefield. By comparison, American Canyon had a vacancy rate of 1%.
Throughout the market, the current available inventory is mainly older industrial buildings that do not meet e-commerce tenant demand such as ceiling clear heights of more than 30 feet. Most of the vacant inventory stands at 24 feet or lower, Cushman & Wakefield observes.
With a handful of projects under construction, mainly in Napa County, scarcity in construction has super charged demand in both Napa and Solano counties. After completion, it is expected that these projects will lease up quickly due to the persistent demand in the region from local tenants in expansion mode.
With these factors of employment, aging structures and lower ceiling height taken into consideration, a new construction building should be a welcome offering. Dermody Properties purchased 14 acres on Icon Way and plans to build LogistiCenter at Vacaville.
This center will feature 252,160 square feet of class-A space for industrial/logistics tenants. The facility will feature 36-foot clear height as well as extra trailer and car parking to accommodate e-commerce companies. Class-A buildings of this size with room for trailer storage are difficult to find and valued by both warehouse/distribution and e-commerce users, George Condon, west region partner for Dermody Properties, tells GlobeSt.com.
"With more class-A industrial product, Solano County will become the logical location for companies serving the East Bay and the North Bay," Condon explains. "Most of the buildings in Solano County do not have 36-foot clear heights, two dock doors per 10,000 square feet and trailer drops. Our building will have all those features. Also, the distance from Vacaville to the Port of Oakland is 8 miles less than from Tracy to the Port and 20 miles less than from Stockton to the Port. Rental rates in Solano County are similar to the Central Valley but the competition for employees is and will be significantly lower."
Groundbreaking is scheduled to occur in October 2018 and completion is anticipated in June 2019. The location midway between the Bay Area and the Sacramento markets provides access to both Interstate 550 and Interstate 80.
"It is our first investment in the Solano County submarket, which we believe is an outstanding location for quick access to the greater Bay Area and to an exceptional workforce," says Condon.
Jason Ovadia of JLL was the broker for Dermody Properties for the land transaction, and it was facilitated by Tom Schaal of Schaal Realty Advisors.
"Our partners in Vacaville provided us with this excellent opportunity," said Douglas A. Kiersey Jr., president of Dermody Properties. "This LogistiCenter is consistent with our strategy of investing in markets which are attractive to our logistics customers and in particular, markets which are land constrained."
LogistiCenter is a national trademark brand, owned and developed by Dermody Properties. It represents the firm's business philosophy of developing class-A distribution facilities that meet supply-chain requirements. All LogistiCenter facilities are designed to meet best practices in sustainable design and construction, and incorporate building features such as additional clear height, and extra trailer and car parking, that enable companies to execute operations more effectively and efficiently.
Dermody Properties has a number of developments in progress throughout the United States. It continually seeks additional distribution, e-commerce and manufacturing sites for development as well as buildings for acquisition.
At the close of the second quarter of 2018 due to lack of inventory in Napa/Solano counties, net absorption totaled positive 3,725 square feet, a considerable decrease from positive 122,451 square feet in the first quarter, according to Cushman & Wakefield. The only submarkets to record positive absorption were Benicia with 15,903 square feet and Vacaville with 45,230 square feet.
Two sublease spaces that became available in the second quarter cut into positive absorption. These were from put on the market by tenants QX Inc. and Saxco International, wine bottle storage companies. Both are relocating into larger spaces elsewhere.
In fact, QX Inc. was responsible for the largest lease of the second quarter and moved into 249,058 square feet at 1000 Green Island Rd. in American Canyon. In other leasing news, Santa Clara Warehouses leased 80,000 square feet at 437 and 457 Industrial Way in Benicia. Several user sales occurred in the second quarter as well. One to note was the sale of an older 88,868-square-foot building at 2750 Maxwell Way in Fairfield. Joe Carpoff purchased this industrial property from Sam and Sandra Sarkissian for $89 per square foot, totaling $7.95 million. The sale was on the lower end of the scale due to the fact that it is older product and under 24-foot ceiling clear height, Cushman & Wakefield notes.