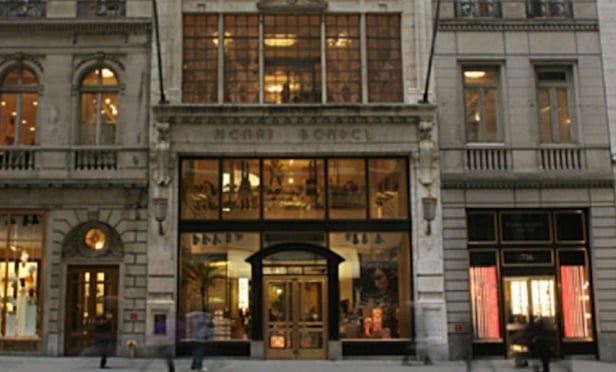 NEW YORK CITY—L Brands announced that all Henri Bendel stores as well as the department store's website will be shutting down. The American fashion retail company headquartered in Columbus, OH also operates the brands Victoria's Secret, PINK, Bath & Body Works and La Senza. Leslie Wexner, chairman and CEO of L Brands, says, "We have decided to stop operating Bendel to improve company profitability and focus on our larger brands that have greater growth potential."
L Brands formerly was known as The Limited. It acquired Henri Bendel in 1985.
All 23 stores including the flagship location at 712 Fifth Ave. will be open through the holiday season, through January 2019. Employees will be offered retention bonuses to remain with the company until it closes. They will be given an opportunity to interview at other L Brands stores or offered separation pay and job search support services. The company estimates its revenue for 2018 will be approximately $85 million and its operating costs will be $45 million, excluding closing costs.
There are currently stores in CA, FL, GA, IL, MI, NJ, NV, NY, OH, PA and TX.
Henri Bendel was born in Lafayette, LA in 1868 and moved to New York City to work as a milliner. He opened his first shop in Greenwich Village in 1895. That was 123 years ago. The department store's website states Bendel was the first retailer to brand himself. He also designed the store's brown and white striped shopping bags.
The Paramount Group in a joint venture with the Wilhelm Von Finck family owns the building at 712 Fifth Ave., according to Real Capital Analytics. Henri Bendel previously was located on Fifth Avenue at 57th St.
Commercial Observer reported the store's current 85,917 square-foot lease does not end until Feb. 28, 2021, and that Bendel will still be responsible for $6.5 million annualized rent amounting to $13 million at a minimum.