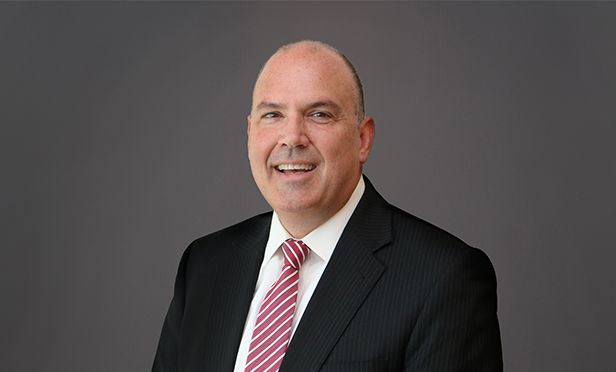 PHILADELPHIA, PA—Industry veteran Bill Finnegan is joining Avison Young as a principal in its Philadelphia office. Finnegan will continue to focus on his specialty of corporate tenant representation. He brings 20-plus years of commercial real estate experience to Avison Young, most recently as a senior vice president with Jones Lang LaSalle in Philadelphia.
"Bill's deep financial background, coupled with more than 20 years of experience in real estate, is a perfect fit for our solutions approach to servicing clients," says David Fahey, Avison Young principal and managing director of the company's Philadelphia region. "Bill specializes in providing a myriad of services to his clients, including sophisticated real estate-based financial advice with a primary focus on financial-statement enhancement, tax mitigation and the most efficient application of clients' capital resources. As a certified public accountant, Bill will also offer expert guidance to his extensive CFO network on the recent changes to the lease-accounting standards."
Finnegan's past and current clients have included: Amerimar Enterprises, Behringer Harvard, Bristol-Myers Squibb, Crown Properties, eResearch Technology, GE Capital; Kaplan, Pitney Bowes, TMS International, and Wolters Kluwer.
Before working at JLL, Finnegan held senior executive and director positions with Cresa, Newmark Knight Frank and Cushman & Wakefield. He previously worked in finance with Bristol Myers Squibb, GlaxoSmithKline and PwC.
Finnegan's many industry accolades include Broker of the Year awards from Newmark Knight Frank and Brandywine Realty Trust.
"I am ecstatic to join Avison Young at a time of rapid growth in the Philadelphia market," says Finnegan. "The company's Principal-led ownership structure does not only encourage internal collaboration, but it also aligns perfectly with our clients' objectives. Additionally, the combination of the friendly work environment, the overall culture and the firm's mission made joining Avison Young an easy decision for me. I'm ready to help enlarge our Center City footprint."
Finnegan is active in the National Association of Realtors and Tri-State Realtors Commercial Alliance.
He holds an MBA from Rider University and a Bachelor of Science in accounting from St. Joseph's University. He is also a member of the American Institute of Certified Public Accountants and the Pennsylvania Institute of Certified Public Accountants.