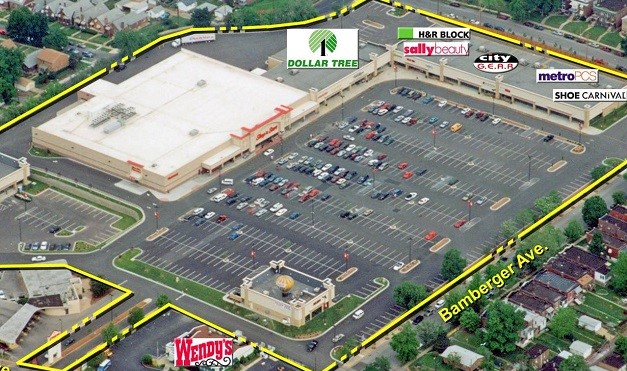 ST. LOUIS—Select Strategies Retail Holdings V, LLC, an affiliate of Select Strategies Realty, just completed a $78.4 million acquisition of a seven-property shopping center portfolio in the greater St. Louis metropolitan area. Officials from the Cincinnati-based company tell GlobeSt.com that many suburbs in the region have vibrant retail trade areas, but it takes expertise and detailed knowledge to properly identify them.
"I handled a lot of these assets," Brian Neltner, chief executive officer Select Strategies Realty, says of the 1.1 million square foot portfolio. The seller was Kimco Realty, where he had been vice president, and that familiarity gave the company a lot of confidence in the portfolio, now 91% leased and anchored by a strong group of national tenants including ALDI, Fresh Thyme Farmer's Market, Burlington Coat Factory and Planet Fitness.
"We are very trade-area focused," Neltner adds, and even though portions of the St. Louis region struggle economically, the towns and neighborhoods where these assets are located are thriving. "We know them on a very granular level."
"We think that a lot of opportunities are missed by investors who only look at the macro level," says Reynolds Thompson, chairman and chief investment officer. Furthermore, "these are not passive assets," and each requires close attention to leasing and other management tasks. "We combine an operator's perspective with decades of investment experience, which allows us to identify unique investment opportunities with significant value-add components."
The St. Louis-area properties include Creve Coeur at 955 Woodcrest Executive Dr. and 12139 Olive Blvd.; Kings Highway at 4650 Lansdowne Ave.; LeMay Shopping Center at 1000 LeMay Ferry Rd.; Gravois Plaza at 3727 Bamberger Ave.; Kirkwood Crossing at 1259 S. Kirkwood Rd. and Overland Crossing at 8901 Page Ave. The portfolio also includes Fairview City Centre in Fairview Heights, IL. Other tenants include The Home Depot, Office Max, Kohl's, Home Goods, Dick's Sporting Goods and Hobby Lobby.
"Given our long-standing presence and experience in this market," Nelter says, "we expect to provide strong current returns and create long-term value for our investors."
Holiday Fenoglio Fowler, LP provided advisory services to Select Strategies Retail Holdings V relating to the sourcing of debt capital for this portfolio. The HFF team was led by managing director Jeremy Sain.