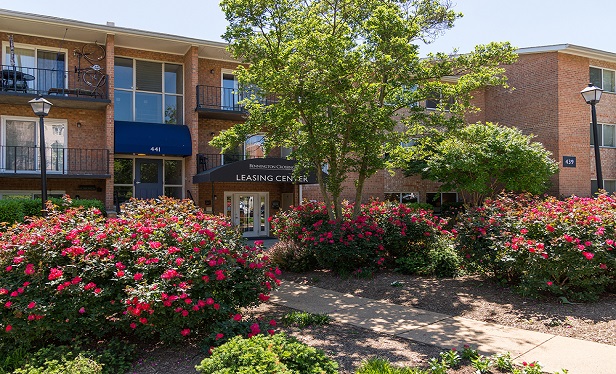 ALEXANDRIA, VA–JBG SMITH has sold another asset in the region: the 308-unit, garden-style apartment community Bennington Crossings for $62.3 million. The buyer was Morgan Properties, a prolific investor in the region and the broker was HFF.
Bennington Crossings is situated on 13.1 acres at 441 N. Armistead St. inside the Capital Beltway and just off Interstate 395. It is about two miles north of the Van Dorn Metrorail station.
The property consists of 22 three- and four-story residential buildings and its amenities include a swimming pool with sundeck, playground, fitness center and an on-site DASH bus stop.
The HFF team representing the seller included Walter Coker and Brian Crivella.
"Given the tremendous activity in the Alexandria submarket and Northern Virginia, Bennington Crossings presented an ideal value-add opportunity for the buyer," Coker said.
Value-add apartments are a core competency of Morgan Properties. For instance, this June the King-of-Prussia, PA-based firm acquired Orchard Meadows, a 240-unit apartment community in Ellicott City, for $50 million. Morgan Properties is planning to spend an additional $2 million to renovate infill building as part of the acquisition's value-add play.
This is not the only asset JBG SMITH has recently shed. Earlier this month we reported that, according to a source, JBG Smith is selling the Executive Tower at 1399 New York Ave., NW, in Washington, DC, for $121 million, or $939 per square foot.