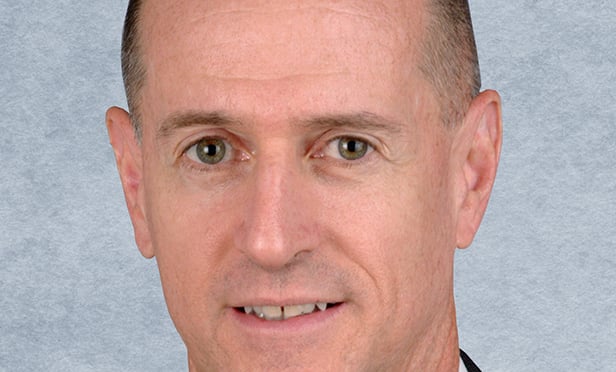 SAN FRANCISCO–There seems to be something for virtually all investment strategies in medical office. Between the on- and off-campus models, says, Alan L. Pontius, SVP and national director of Specialty Divisions for Marcus & Millichap: "There's continued strength in terms of investor demand for medical office product. It's an asset class that's highly sought after by a broad range of investor profiles." These, he says, range from REITs, insurance companies and pension funds to private players, both small and of high-net worth.
It's at least somewhat due to the fundamentals. "Medical office combines a strong defensive posture, sustaining nicely over time, even in economic dips," he says, "while at the same time offering growth driven by demand." Muted rent growth would seem to belie that interest. Year over year, gross rents on a national basis ticked up 0.9 percent, reaching $23.18 in Q2. But Pontius attributes that mild rise to the counterbalance of older facilities "that are no longer relevant to a modern medical office delivery."
In terms of cap rates, he says, "average medical office rates remain more than 400 basis points above the 10-Year Treasury. Generally speaking, cap rates are pretty similar for premium product across the asset spectrum."
Healthcare to the People
Long located within hospital campuses, the rise in outpatient and other services has prompted more off-campus projects, essentially bringing these services to the people. While on-campus facilities are still popular, "There's been a rapidly expanding off-campus delivery model as medical shifts to a patient-slash-consumer model," the SVP tells GlobeSt.com. "It's a delivery model that wants to get into the community and take market share by making the delivery of services more readily available and easier to access."
But what constitutes the modern medical office facility that Pontius referred to? The trend, he says, is toward multiple services covering the range of wellness issues, making it "much more efficient to get and address a diagnosis. Developers are creating an integrated tenant mix and an across-the-spectrum rent roll, much like a retail developer would build out a shopping center to get harmonious uses that feed off each other."
It might take a bit longer to lease up, but the result, says Pontius, is a much more stable rent roll since medical office tends to attract longer-term leases. "That's all part of the defensive nature of a medical office investment," he says, "and what makes it attractive to a full range of investors."
And that dynamic feeds two other trends: the appearance of medical office in both retail centers and in office buildings where tenancy might be what Pontius describes as "spotty. These hybrids are taking advantage of the natural stickiness of a medical office tenancy."
All of these factors, in addition to the continued aging of the population, make medical office a "highly sought-after asset class," says Pontius, raising the long-considered niche play into the mainstream. Long gone are the days when "you would actually receive a premium for making an investment in medical office because it was more special-purpose, with a limited profile of tenants."
For all those reasons, Pontius looks to 2019 and is bullish on the sector's outlook. "We have generally favorable economic and employment conditions," he says, "and there's some increasing pressures from an inflationary point of view, which generally bodes well for real estate across asset classes."
Of course, no asset class is without its challenges. For medical office, that aging population has to deal with a physician shortage, rising healthcare costs and insurance reform uncertainty.
But the inherent strengths of the market still outweigh the challenges. "The expectation for healthcare demand continues to grow," says Pontius. "Taking all of the factors together, as we head into 2019, medical office will remain a very favorable asset class in the eyes of investors."