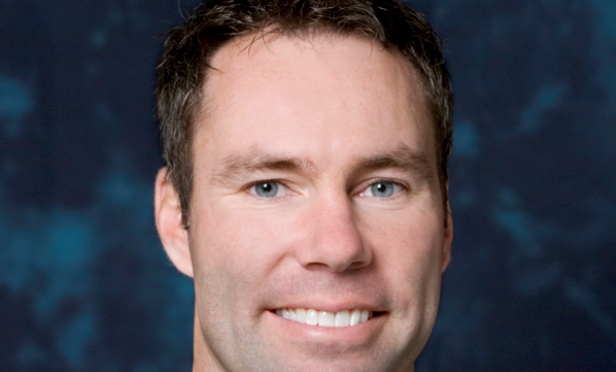 EL DORADO HILLS, CA—It's no surprise that good deals are not so easy to find in the current US multifamily market. That's where strategic positioning comes in, both from an acquisition standpoint and also a capital improvement position.
One company that has a handle on this type of strategy is L5 Real Estate Investments. L5 is a privately held investment firm focused on value-add multifamily properties that provide high-yield, passive cash flow and long-term capital appreciation for its investors through strategic acquisition, renovation and asset management.
The firm currently has in excess of $380 million of assets totaling 4,100 units under management in seven states. In this exclusive, Michael Flaherty, founder and CEO of L5 recently discussed investor sentiment with regard to multifamily properties, the challenges of locating value-add investments and how to improve properties for better cash flow.
GlobeSt.com: How is the multifamily market looking these days from an investor standpoint?
Flaherty: L5 Investments focuses on value-add apartment acquisition opportunities and we are finding that we have to be more patient and prudent in our search as good deals are certainly not easy to find. The opportunities are out there, they are just more challenging to find compared to a few years ago. Regardless, we remain believers in the sector–we are largely seeking long-term holds and are flexible on exit strategies, as a result, we remain bullish on this sector's continued strength into the future. People will always need safe, updated, competitive housing choices.
Additionally, throughout this run, we continue to be laser focused on providing our private investors with consistent, attractive returns. With that said, we have had to revise and alter our structure and criteria to continue to realize a favorable ROI as cap rates flatten out and interest rates slowly rise.
GlobeSt.com: Is it harder to find value-add properties now than it was last year? Why or why not?
Flaherty: It has always been hard, but it is certainly more challenging now. I think the main reasons for that are more players in the market and some buyers may have become a bit too aggressive as far as what they will pay. It is important that our investment decisions are conservative and make sense financially based on market fundamentals and future projections for any given asset. L5 has been and will continue to be conservative in what we buy, and we don't let emotions drive us into a deal that just doesn't pencil. We are also not under any pressure to buy a certain quota within a given timeframe–if we find a few deals great, more is great too, but we have the benefit of being patient and sitting on the sidelines ready to jump in when its right.
GlobeSt.com: What are the best ways to make an apartment community a better cash-flowing asset?
Flaherty: Our goal for acquiring any multifamily asset is adding smart value and buying for long-term cash flow. As a result, the most important way value can be added is buying right. It is extremely critical to be sensitive to exit cap rates, projected price per unit values, and understand the local market and its variables like jobs, mass transit, local amenities, schools, etc. Lastly, it is important to have the right strategy from a capital improvement position to ensure that a planned rehab is completed on time and on budget while still matching the tenant demand on a micro-market/local level.
GlobeSt.com: What is your outlook on this sector for the remainder of the year?
Flaherty: As a buyer, we are ideally looking to strategically acquire two or three more communities this year. We see that demand in suburban locations near growing job centers is strong. Compared to higher priced urban products, our more affordable rents and competitive communities continue to be attractive solutions to rising rents and market affordability concerns. As a result, our portfolio has continued to increase in occupancy.
Finally, with cap rates and pricing per unit leveling off a bit and interest rates on the rise, we do see signs of easing in the market but are taking that into consideration when we underwrite potential acquisitions. The rising cost of single-family homes, good economic indicators, population growth and an overall trend for Millennials choosing to rent as opposed to owning a home all bode well for ownership in the apartment sector.
For more information on multifamily news, join us at RealShare Apartments in Los Angeles, CA from October 29-30, 2018. RealShare Apartments brings together the industry's top owners, investors, developers, brokers and financiers as they gather for THE MULTIFAMILY EVENT OF THE YEAR! This conference leverages the strength of ALM's Real Estate Forum & GlobeSt.com who report on the multifamily sector daily. Register for RealShare Apartments here.