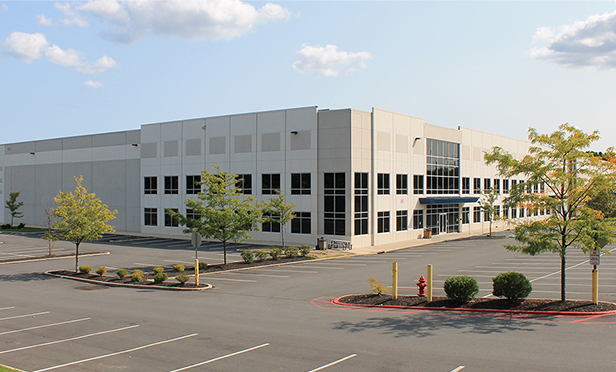 PERTH AMBOY, NJ—The RealReal, the authenticated luxury online consignment brand, has signed a 492,276-square-foot industrial lease at 950 Convery Boulevard in Perth Amboy, NJ. The RealReal will house a new Northeast fulfilment center in the entire industrial property owned by Prologis.
The CBRE team of Thomas Monahan, Stephen D'Amato, Larry Schiffenhaus, Anastasia Lazarides and Gerard Monahan negotiated the lease transaction on behalf of Prologis. Shannon D. Aja of Newmark Knight Frank and Frank Recine, formerly of NKF, represented The RealReal.
"The RealReal required warehousing space in a central location to meet its very specific and rapidly growing distribution requirements," says Recine.
"950 Convery Boulevard was ideal for the online retailer, offering 36-foot ceiling heights, 86-dock doors, parking for 342 vehicles and 127 trailers, all in an accessible location with access to labor," says Monahan, a CBRE vice chairman. "The building will serve as its third fulfillment center in the United States, in addition to warehouses in Secaucus, NJ, and Brisbane, CA. The company also plans to create another 800 jobs in New Jersey, which will be a tremendous addition to the local economy."
Launched in 2011, The RealReal has permanent stores in New York's SoHo neighborhood and West Hollywood in Los Angeles. The retailer recently completed a Series G round of financing totaling $115 million that will allow the company to continue its growth.