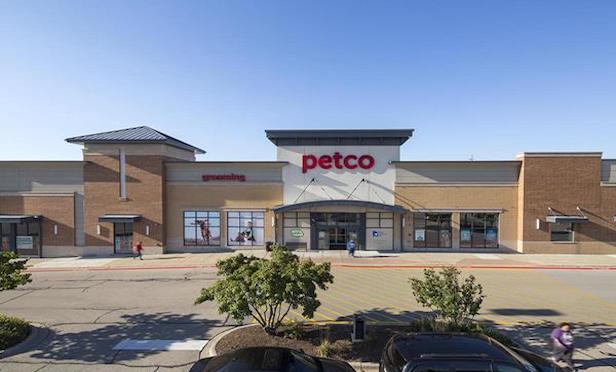 HILLSIDE, IL—Palm Beach, FL-based Sterling Organization has acquired two shopping centers in the Chicago metro area—the Hillside Town Center here and the Prairie Market in Oswego, IL.
The 266,303-square-foot portfolio was purchased on behalf of Sterling Organization's institutional fund, Sterling Value Add Partners III, LP for an undisclosed amount.
With its latest purchases, Sterling Organization currently owns eight properties totaling 1.9 million square feet in the Chicago MSA. Sterling and its principals currently own more than 10 million square feet of primarily retail real estate approaching $2 billion in value in locations across the nation.
Hillside Town Center, developed in 2009, is located along Interstate 290 just south of the S. Mannheim Road interchange at Harrison Street 12 miles west of Chicago's central business district. The 164,837-square-foot power center is shadow anchored by an un-owned 185,000-square-foot Super Target. The acquired portion is anchored by Ross Dress for Less, HomeGoods, Michaels and Petco. Other national tenants include Skechers, Chase Bank, T-Mobile, Visionworks, GNC, GameStop, Sally Beauty, Panda Express and Jimmy John's Gourmet Sandwiches.
Prairie Market is a 101,466-square-foot shopping center located along U.S. Route 34 and bifurcated by Fifth Street in Oswego—a far west suburb of Chicago. The property is anchored by Aldi and PetSmart and includes 10 outparcels. The owned property is part of a larger regional power center that includes Walmart, Hobby Lobby, Burlington, Kohl's, Dick's Sporting Goods and Best Buy. The outparcel tenants at the property include Chase Bank, Burger King, Olive Garden, Fifth Third Bank, Firestone and Panda Express. Prairie Market was developed between 2007 and 2009.
"Hillside Town Center and Prairie Market—the second and third properties acquired via SVAP III, our latest value-add private equity fund—each exhibit excellent real estate fundamentals and are located in vibrant trade areas. We see potential to add value at both properties by pulling a myriad of levers. As always, our team will do everything in its power to execute on behalf of our investor partners," says Brian Kosoy, managing principal, president and CEO of Sterling Organization.
In late August, Sterling Organization acquired North Ranch Gateway, an 86,520-square-foot shopping center in a Los Angeles suburb for $35 million. The property was purchased of Sterling Value Add Partners III, LP.
A month earlier, the firm reported it closed Sterling Value Add Partners III, LP with total capital commitments of $495 million. The fund exceeded its initial fundraising target of $450 million.