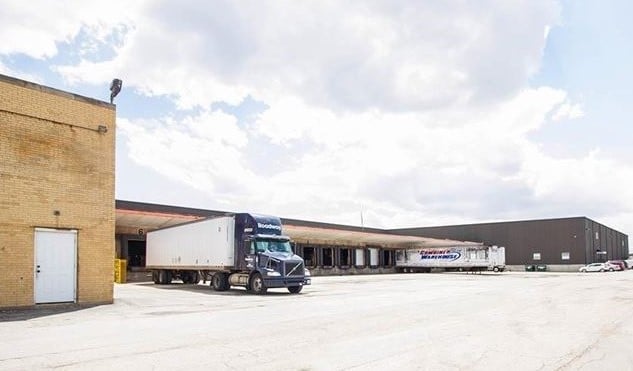 CHICAGO—With the regional economy growing at a nice clip, a lot of local manufacturers and distributors are looking to expand. And even though many submarkets are getting tight, good deals can be found, including ones for space near the city center.
Concept Laboratories Inc. just signed a lease for 119,388 square feet lease at 4920 S. Central Ave. in Chicago, a portion of the city with a lot of recent activity. It's a significant move for the designer and manufacturer of personal care and household products. The company will move from 83,091 square feet at 4404 W. Ann Lurie Pl. in Chicago when the new lease commences in February.
"There was no opportunity for growth at their former location," Ned Frank, vice president of Colliers International I Chicago, tells GlobeSt.com. "They were maxed out."
Frank and Mike Senner, a Colliers principal, arranged the lease for Concept. Matt Mulvihill, Mitch Adams and Cal Payne from CBRE represented building ownership Combined Warehouse Co. in the transaction.
The area "is a great pocket for companies that distribute products across the country," Frank adds. The central location, plus the proximity to I-55, puts the hub within a one-day drive of the more than half of the US population. And for companies like Concept Laboratories, which distributes many of its products to customers in the city, the I-55 connection gives it quick access to the urban core.
And the neighborhood can provide very functional space at a steep discount. The 24' to 28' clear ceiling heights at 4920 S. Central will allow Concept Laboratories to stack more product, for example, and Frank estimates users would pay about four times as much for similar distribution space closer to downtown.
And it seems users recognize these qualities. By the end of the second quarter, the vacancy rate in the submarket had sunk to just 5.2%, a drop of more than 100 bps in the past year, according to Colliers. In the first half of 2018, tenants absorbed 1.2 million square feet, the most of any six months in the submarket's history.
Numbers like that can usually be counted on kickstart new construction. Bridge Development Partners recently delivered a 323,343-square-foot speculative facility at 1531 S. 54th Ave. in nearby Cicero. And it did not take long to fill it up. The building was pre-leased by retail display and packaging solutions provider Royal Box. Bridge has also closed on a land site to develop two buildings at 1400 S. Laramie Ave. in Cicero called BridgePoint 290. The site was previously home to a 700,000-square-foot building occupied by National Castings, Inc.
"Demand is going to remain strong," Frank says. And it won't be easy to find space. Colliers estimates there are only two blocks of space 200,000 square feet or larger available in the submarket.