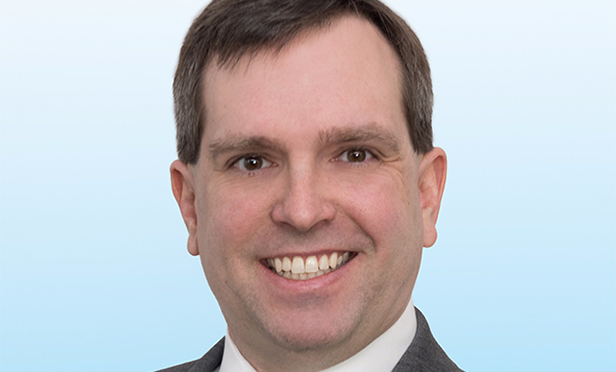 WASHINGTON, DC—Federal procurement and contracting is huge, and this spending drives the 10 jurisdictions of the Greater Washington, DC office market. Indeed, this market is the largest recipient of contract dollars in the nation at $83.4 billion, followed by California at $57.9 billion. And, the national contract spending total was $470.8 billion in 2017.
In this exclusive, Robert Hartley, director of research for the Greater Washington, DC metro area of Colliers International, shared insights into how this federal spending tips the scales for a positive or negative outcome of economic growth.
"When we look at the revenue/R&D spending last year, the federal government procured $116 billion in R&D, more than Amazon, Google, Apple, Facebook, GlaxoSmithKline and Monsanto combined," Hartley tells GlobeSt.com. "It's an absolutely massive amount of spending and where these dollars flow really drives the regional economy. When you think of what Amazon has done for Seattle and what Apple has done for Cupertino, the impact to those areas is great. The DC region is the largest recipient of federal dollars of any area in the United States, and it is an enormous driver of our economy."
Hartley points out that Northern Virginia is the largest beneficiary of federal dollars in this region. It received $41.8 billion — half the region's obligated contract dollars — while 54.7% or $22.9 billion was received from the Department of Defense.
"When we start looking at nodes of government contractors and their impact on commercial real estate in our region, most of their business is done in Northern Virginia," Hartley tells GlobeSt.com. "A lot of it is Defense, which involves high end, advanced types of work: cybersecurity, command and control, aerospace, weapons systems, national security, intelligence, aerospace and medical research. This work is tied to some of most sophisticated research in the US."
However, when sequestration came along, a budget control initiative that Congress undertook in 2011, it pulled a lot of money out of this local economy resulting in a volatile office market, especially in Northern Virginia, Hartley continues.
"The Federal Government started a whole series of spending controls with the thought of, 'if we can't do it through normal appropriations, we're going to create this huge penalty that no one's going to let happen. We're all going to suffer'," Hartley tells GlobeSt.com. "They didn't do it and we suffered. We saw defense and government discretionary spending drop precipitously, reducing the number of contracts and purchases by the government and causing a lot of angst among both the government contractors and the commercial real estate communities."
Fast forward to today, sequestration has been replaced with new spending protocols by Congress and the Trump budget has defense spending growing robustly in the next five years. There is a lot of money flowing back into the marketplace, which has invigorated government contractors.
"Now that the federal spending dollars are coming back, we're seeing really nice growth in our government contracting industry," Hartley tells GlobeSt.com. "Since sequestration ended, we've gone from government contractors giving back tons of space to a lot more activity in terms of leasing and new net occupancy."
Hartley says spending typically follows major agencies such as the National Reconnaissance Office (NRO), but contractors are finding new space in areas like Reston Town Center and in new buildings such as General Dynamics' new facility in Reston, where it will be consolidating. In addition, Leidos is recommitted to the town center by having a new headquarters building constructed, while Appian is moving out of College Board's space and relocating to Valo Park in Tysons Corner.
"These headquarter operations are gearing up to be really competitive in helping to attract and retain talent," Hartley tells GlobeSt.com.
During the last eight quarters, the Northern Virginia market has recorded 3.7 million square feet of absorption, replacing the demand lost during the three years of sequestration and positioning the region in a good place of recovery albeit tentative, Hartley points out.
There are several events that could disrupt the recovery. The major concern being a disruption to spending.
"You have a lot of what ifs," Hartley tells GlobeSt.com. "What if Trump lets the government shut down? That would create some repercussions for federal agencies and their contractors. What if Congress can't get a spending agreement in 2019 or 2020 and sequestration comes back? Those are the kinds of things that could hinder our recovery."
Despite these concerns, M&A activity is continuing and streamlining has occurred. There is renewed spending especially from the Department of Defense, resulting in government contractors feeling cautiously optimistic because there is room for them to grow.
"According to the Office of Management and Budget, discretionary federal spending out of the Trump plan will be slightly down as it relates to total discretionary spending. However, the Defense portion will grow significantly and there's so much Defense work done in Northern Virginia," Hartley explains. "We stand to win, and are very optimistic about the state of the Northern Virginia commercial real estate industry and its prolonged recovery."