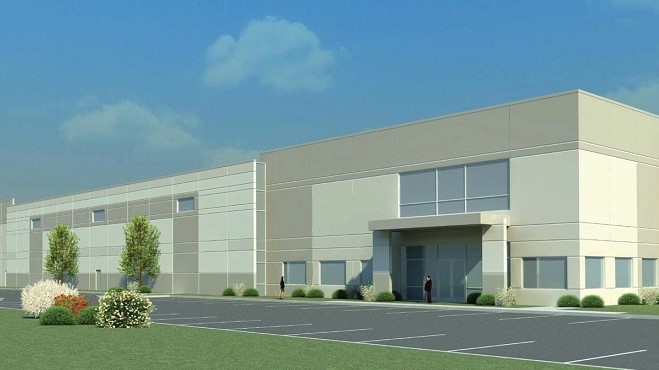 CHICAGO—Developers in the industrial sector had taken a bit of a pause during the past 12 months, slowing down new Chicago-area construction until tenants filled up a larger proportion of the many new spec buildings. But activity is ramping up again, according to new statistics produced by Colliers International.
Builders began 26 new projects totaling 7.2 million square feet during the third quarter, the greatest quarterly new construction start total since the fourth quarter of 2016, the researchers say. They had anticipated developers would start total of 6.4 million square feet.
"User demand continues to remain strong, and capital on the equity side is also still aggressive," Matt Stauber, an industrial specialist with Colliers, tells GlobeSt.com. The demand for infill space is especially robust, with many users looking for space in the O'Hare and Central DuPage submarkets. "E-commerce continues to be the headline story as consumers demand the delivery of more products on a same-day basis."
At the end of the third quarter of 2018, developers had 50 buildings totaling 14.7 million square feet under construction, according to Colliers. This represents a 61.1% increase over the 9.1 million square feet under construction at the end of the second quarter, and the greatest quarterly tally since the second quarter of 2017.
Perhaps the best sign of developers' confidence is that speculative development accounts for 11.1 million square feet, or 76% of the space under construction, and 81% of the two million square feet delivered during the third quarter of 2018.
That confidence is understandable, Stauber says. As of the end of September, 65% of the speculative space delivered since 2013 has been leased. More importantly, "that number keeps growing." In fact, the percentage has increased each of the past five quarters, indicating that demand for new speculative warehouse space is keeping up with new supply and the market is not being overbuilt.
One submarket that has languished somewhat is I-80. This area contains a lot of big boxes that companies use to distribute products nationally, and with the current focus on creating last-mile supply chains, which use smaller buildings closer to the urban core, it may take some time to fill up these spaces. "We will probably see a slowdown in I-80 until some more of that vacant space gets absorbed," Stauber says.
But with that exception, the market as a whole has bright prospects, Stauber believes, as demand will continue to keep pace or even outpace new supply. "We don't see a lot of change."