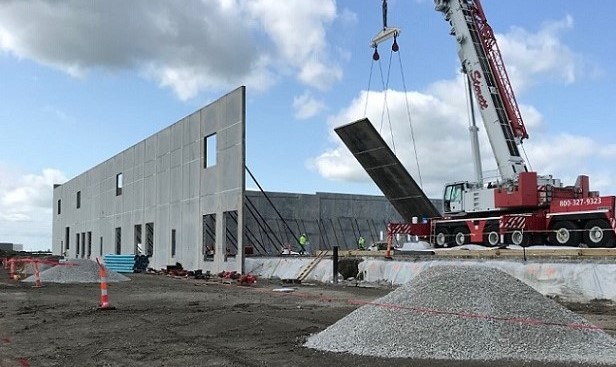 ST. LOUIS—The rise of e-commerce has benefitted few metro areas as much as St. Louis. Its central position in the US, plus a dense network of highways that stretch out to every point of the continental US, has companies of every kind clamoring to set up distribution facilities here.
"We're on a really good roll here, with 19 straight quarter of positive absorption," Jon Hinds, a St. Louis-based first vice president of CBRE, tells GlobeSt.com. "And the industry that has made the biggest difference is e-commerce."
That interest has sent the region's vacancy rate plummeting to historic lows. According to a new report just released by CBRE, the rate sank another 20 bps in the third quarter and now stands at just 3.8%. More than 900,000 square feet was absorbed in the quarter, and absorption year-to-date now stands at 2.3 million square feet.
Nike signed the most notable lease of the quarter by taking 247,000 square feet at the Wentzville Distribution Center, and electronics manufacturer Hubbell-Killark agreed to occupy a 159,012-square-foot warehouse under construction in KP Development's Fenton Logistics Park, a former Chrysler assembly plant in suburban Fenton, MO.
The low vacancy rate comes at a time when developers like KP Development are moving fast to satisfy demand. More than one million square feet of new product was delivered in the third quarter, CBRE says.
And mammoth projects that were unthinkable a decade ago are getting underway. As reported in GlobeSt.com, TriStar recently began construction on two BTS distribution facilities for World Wide Technology at Gateway Commerce Center in Edwardsville, IL, part of the Metro East submarket. The twin buildings will total more than two million square feet when complete.
But the warehouse and distribution sectors are not the only ones exhibiting strength. The vacancy rate for manufacturing buildings, for example, sunk to just 2.4% in the third quarter. "A lot of this has to do with the overall state of the economy," Hinds says. "All product types are doing well in general."
And as expected, all this activity has energized investment activity. "We're seeing an influx of new owners and investors that we've never seen before," Hinds says. He also calls this "a fight to better cap rates."
According to CBRE's report, rates for stabilized class A industrial facilities in the St. Louis area were stable from the second half of 2017 to the first half of this years, and had average range of 6.00 to 6.25. A national survey of cap rates by CBRE shows an nationwide average of 5.14 for similar properties. And in top-tier metros, that number was 4.54.