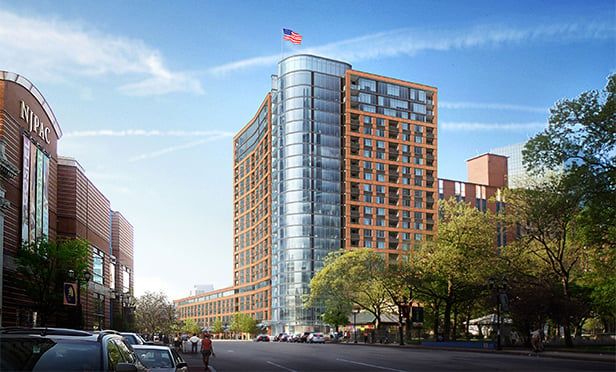 NEWARK, NJ—Gambling on locations that scare off other developers is Carl Dranoff's strong suit, and it is paying off for him again.
Months after selling his Philadelphia multifamily rental properties to AIMCO (and taking an equity position in the Denver-based property company as part of the $445 million transaction), Dranoff has cut the ribbon on One Theater Square, the first luxury residential high-rise in Newark since 1960.
"Eleven years ago we responded to an RFP and, after being selected, embarked on a plan to create a building that was truly what Newark deserves and what will allow it to take its place as a world-class city," says Dranoff, chief executive officer, Dranoff Properties. "One Theater Square offers luxury living to rival New York City, Jersey City, Hoboken or anywhere else. It embodies a bold new vision of downtown Newark, adding new residents, new vitality and a wonderful design icon for all to see."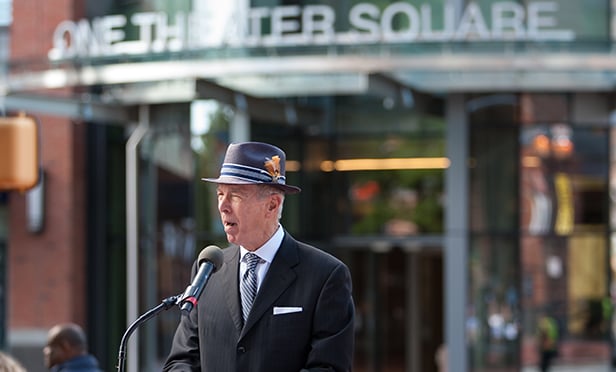 Residents enjoy high-end finishes, such as granite and stainless steel, throughout. Apartment balconies and a terrace on the amenities floor offer views of Manhattan, the North Jersey mountains and the Newark cityscape. Other amenities include a fitness center with yoga studio, game room, culinary kitchen, outdoor deck with fire pit, 285-car garage, as well 12,000 square feet of ground-floor retail.
"It's a carefully calculated risk," Dranoff told GlobeSt.com in 2016. "It's just a bullseye location, you just can't get a better location."
The site is a short walk or light-rail ride from Newark Penn Station, which itself is just a 20-minute train ride into Manhattan. Trains from the station also serve the Amtrak Northeast Corridor to Boston and Washington, with Newark Liberty International Airport just 12 minutes from Newark's central business district.
"Start with the big picture. Fifty thousand people are working downtown every day," Dranoff said at the time. "You don't think we can fill up 250 apartments just with people who would like to walk to work?"
Dranoff's confidence in the Newark property's location is paying off. The 22-story mixed-use building features 245 studio, one-, two- and three-bedroom apartments, nearly 100 of which have already been leased. Twenty-four of those apartments are affordable housing units.
"It has been an honor to stand alongside Dranoff Properties, the City of Newark, the State of New Jersey, and Prudential Financial through each step of bringing One Theater Square to life," says John Schreiber, president and chief executive officer, NJPAC. "All of us at NJPAC are engaged in the revitalization of downtown Newark, and the opening of this remarkable building is truly a transformative moment for our city."
One Theater Square is part of an ongoing downtown revival in Newark, envisioned more than 30 years ago by former New Jersey Governor Thomas Kean, philanthropist Ray Chambers and NJPAC's first CEO, Larry Goldman. The project has been awarded $33 million in Urban Transit Hub Tax Credits from the State of New Jersey and has arranged for $12 million in project funding from the City of Newark through a Revenue Allocation Bond, a parking tax grant and HOME funds.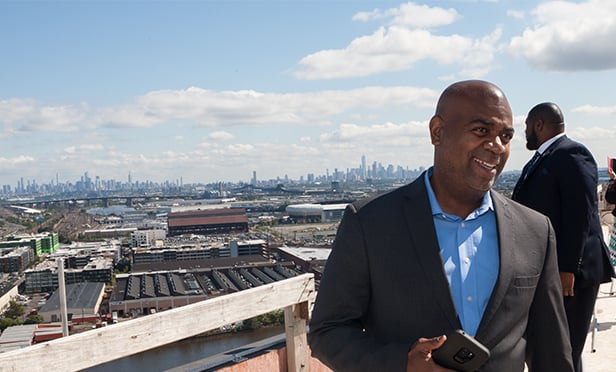 "Today is the opening of the first new luxury high-rise apartment building in Newark in more than five decades. One Theater Square is more than record-making steel and concrete. It represents the success of our unwavering belief in Newark's present and future," says Newark Mayor Ras Baraka. "This building has rented out more than 100 of its 245 apartments – proof of our city's attractiveness as a place to live, work and play. The developer chose to include apartments affordable to Newark residents, even before that was mandated by passage of our Inclusionary Zoning Ordinance. One Theatre Square is a signature piece of our Military Park development, which has included such exciting projects as the Hahne's Building rehabilitation, the new Prudential skyscraper and the renovation of Military Park. All of these projects combined demonstrate to the region, nation and world that Newark is back, open for business or pleasure and is stronger than ever!"