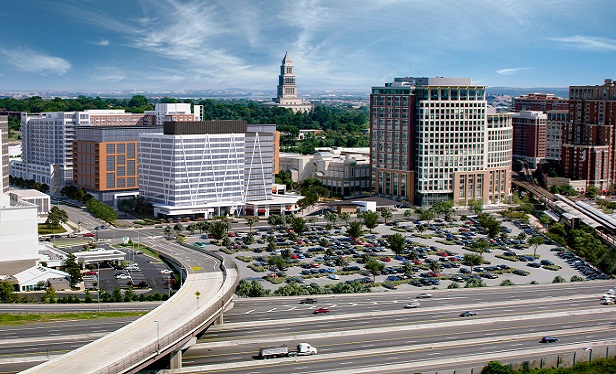 ALEXANDRIA, VA–Industrious is opening a co-working location at Rubenstein Partners' Carlyle Tower in January 2019.
Rubenstein will own and develop the property while Industrious acts as operator. Both parties collaborate on design, construction and marketing. Industrious will also manage a variety of conferencing, programming and amenity experiences for Carlyle Tower tenants and guests.
Rubenstein acquired the property, formerly named 2461 Eisenhower Ave, subsequently re-branding the asset to Carlyle Tower. It is currently completing a capital improvement plan for the 365,000 square foot mixed-use project, which is comprised of roughly 335,000 square feet of office space along with 22,500 square feet of retail and a to-be built 7,500-square-foot retail pad.
Rubenstein's deal with Industrious follows the launch of Brandywine Realty Trust's launch of its flexible office platform for tenants at 8260 Greensboro Dr.
Industrious has a nationwide network of more than 50 offices across 33 cities.