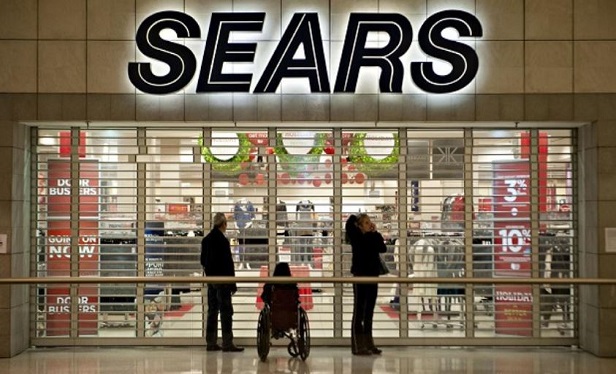 NEW YORK CITY–Sears Holdings filed for Chapter 11 protection early Monday in the US Bankruptcy Court in White Plains, NY. Its plan is to keep certain stores open as it reorganizes operations and negotiates with creditors.
As part of its reorganization, the company plans to shift to a smaller store platform. It plans to close 142 stores by the end of the year and will follow through on its previously-announced intention of closing another 46 locations by November.
Eddie Lampert is stepping down as CEO.
The company says it has lined up $300 million from creditors and is negotiating for an additional $300 million.
"We intend to work closely and collaboratively with other stakeholders to restructure the company's balance sheet using the Chapter 11 framework as quickly and efficiently as possible and will continue to press forward with the goal of seeing Sears emerge from this process positioned for success as a smaller, less indebted retailer in an integrated retail environment," Lampert says in a statement.
The iconic retailer's troubles stem from billions of dollars of debt that it has accrued over the years, combined with a failure to adjust to consumers' evolving tastes and the impact of e-commerce.
An Opportunity For Landlords
While the company's bankruptcy will undoubtedly have an impact on the retail landscape, some landlords are looking forward to the opportunity to lease up the big boxes that Sears will be closing at higher rates.
Kimco Realty, for instance, reports that its exposure is limited to 14 leases that represents 1.9% of the company's total gross leasable area. The REIT is opting to look at the bright side, with CEO Conor Flynn noting that the bankruptcy filing "may afford us the long-awaited opportunity to recapture boxes with significant mark-to-market potential in our core markets, and sparks several new redevelopment opportunities within our portfolio." He says the REIT plans to re-tenant and redevelop these below-market anchor spaces and to activate underutilized parking fields.