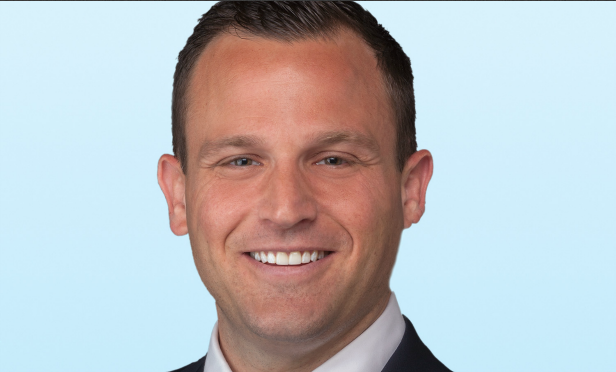 Strong job growth in Phoenix will fuel more office demand in an already active office market. According to a new office report from Colliers International, office vacancy rates fell another 170 basis points to 14.2% with 574,000 square feet of office absorption in the last three months. Already this year, the office market has recorded 2.4 million square feet in office leasing activity, compared to 1.6 million square feet in all of 2017. Phoenix-based companies have announced plans to add more workers, including IT company Infosys' plans to double its workforce, will likely continue to drive office activity.
"Nearly every industry in Arizona is adding jobs each month as employment statewide has increased by 2.2% from Jan 2017 to Jan 2018," Todd Noel, EVP at Colliers International, tells GlobeSt.com. "The state's unemployment rate fell 0.2%, to 5.1%, from 2017 to 2018. The leading sectors for job growth is construction at 8.3% growth (12,300 jobs), manufacturing at 4.9% growth (7,900 jobs), Education/health services at 3.5% (14,800 jobs). High-paying and prominent industries grew with professional/business services employment increasing by 1.3% (5,500 jobs)."
At the moment, Tempe is the top-tier submarket in the greater Phoenix market. It has a 6.8% vacancy rate and top asking rents of $35.22 per square foot. Plus, the market has several spec office projects under construction, like the Wartermark and 100 Mill Tempe, that will fulfill future demand. The strong office demand, however, has also fueled growth in surrounding markets, including Southeast Valley, Downtown Phoenix, the Airport Area and Deer Valley. "Southeast Valley is quickly trending in the right direction," says Noel. "Specifically, Chandler has more than 980,000 square feet of office space under construction with approximately 880,000 of it being spec construction, which speaks to the strength/demand in this submarket. Chandler's net absorption year-to-date is 435,272 square feet." He adds that Phoenix has a total of 565,304 square feet of leasing activity this year and a 15.7% vacancy rate. The Airport Area has been particularly active for large blocks of space, with 565,301 square feet of leasing activity year to date. Finally, Deer Valley has had 411,472 square feet of net absorption in the class-A product alone this year with a 11.5%. That is a 3.8% decrease from the fourth quarter 2017.
With the strong leasing activity, the construction pipeline is also growing. "As absorption continues to rise the construction of new office projects will satisfy that demand," says Noel. "Spec construction will continue on a smaller scale compared to other historical cycles."
Despite the strong leasing activity, office investment activity slowed in the third quarter compared to the second quarter; however, sales volumes are still up compared to 2017. Additionally, Noel says that the decline in sales activity was insignificant, especially considering the trade of the Liberty Property Trust portfolio for $255 million. July and August were strong months, and total sales volume is up 14% year-over-year.
However, Noel says that there are reasons why office investment activity may be slowing. "If you do want to make some counter-arguments as to why the investment activity may be slowing down, it would be largely related to the increase in interest rates; investors perception that we are nearing the peak of the market and they are being more cautious with their underwriting and assumptions; value-add investors have limited options and some have indicated they will sit on the sidelines and wait to see if a correction comes and have dry powder available," explains Noel.
Overall, Noel says the market is strong. "We are still in a healthy market and there may be some volatility on a month-over-month basis," he says. "I would expect we would continue through the 4th quarter on a similar path as we have year-to-date."