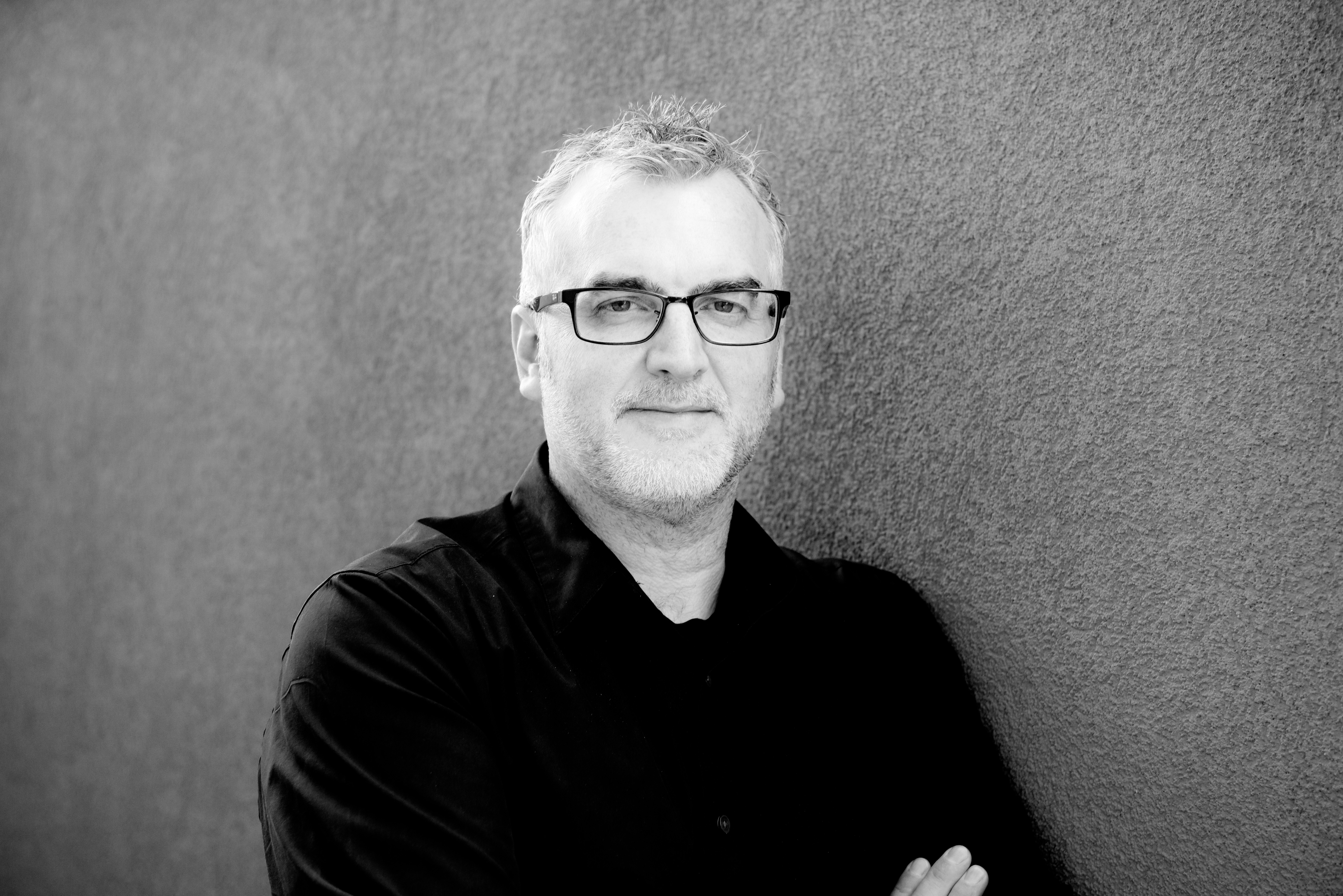 To celebrate the industry's massive leap in embracing technology, Real Estate Forum is highlighting some of the most notable innovators across the commercial real estate spectrum. Click here to submit a nomination forCRE Tech's Top Tech Enterprisers.
For more information on real estate technology, join us at RealShare APARTMENTS in Los Angeles, CA from October 29-30, 2018. This year, GlobeSt.com and CRETech are coming together to present two highly engaging sessions that highlight cutting-edge technology solutions. These interactive and entertaining discussions will provide key takeaways and practical insights from top technology innovators and top adopters in the multifamily industry. To register for RealShare APARTMENTS visit: https://www.eiseverywhere.com/ehome/302312/653773/.
With clients like Greystar, the Irvine Co., AvalonBay Communities, the Bozzuto Group, and many others it is evident that Engrain's technology is premier integration for the leaders in real estate. GlobeSt.com chatted with the next-generation interactive technology and data visualization company's founder and CEO about their interactive mapping software, SightMap, which is beginning to disrupt property management and more on technology's efficiency in today's CRE environment.
GlobeSt.com: What are some of the daily services that the platform provides its property management users? How is Engrain looking to change the way property managers effectively execute day-to-day and high-level tasks?
Brent Steiner: Our software is designed to make real-estate marketing and operations more effective – from the renter's search, to the leasing process, asset management, and daily operations. On the leasing side, we have TouchTour and SightMap. TouchTour provides a rich interactive property tour on touchscreen kiosks or on an iPad. It's highly customizable and can include all the digital marketing assets for a property – photos, videos, even virtual tours like Matterport. It can be used by leasing teams as part of the sales process, or as an interactive resource for prospects.
SightMap is an interactive property map that can be placed on a website or downloaded as an app. SightMap has numerous applications to support the lifecycle of a property. A basic SightMap is the easiest way for a person navigate the property – great for the facilities team, or new renters or employees, but we have different versions to also assist the leasing team and asset managers.
The most common use of a SightMap is as an upgrade to static floorplans and apartment listings on a website. With a SightMap, prospective renters can explore the property and search for units that meet their needs in a fun and efficient tool that gives them information they can't get from typical listings, including the location of an apartment within the property (a key consideration for most renters).
For asset managers, SightMap Asset Intelligence adds business data such as revenue, facilities information, and rent variance. All of this is displayed in a dynamic heatmap view and lets asset managers drill down to detailed unit-level data without having to pull and combine multiple reports.
Collectively, our products reduce frustration for everyone involved with the property by eliminating convoluted processes and out of date information, and replacing them with intuitive and powerful systems that meet their exact needs.
GlobeSt.com: Engrain software applies to a wide variety of product types (i.e. multifamily, student housing, senior living, and commercial assets) how does Engrain ensure the technology behind the platform scales effectively across these different assets?
Steiner: Our products are easily tailored to any leasing workflow or any kind of property. We have built very flexible underlying APIs that can drive the display of all kinds of media, represent any physical space, and can be integrated with most 3rd party systems – whether for media, data management, or mapping. We're also continually growing our network of partners, so we can provide more integrations or even embed our technology in 3rd party systems. (Before too long, you should be able to see SightMaps popping up in internet listing sites.) There's essentially unlimited use-cases and we're always looking for ways to meet the needs of new markets.
GlobeSt.com: In order to be successful real estate tech must retain a certain degree of flexibility –such as seamless integrations—plus, present a user-friendly experience, how does Engrain address these factors?
Steiner: Our technology platform makes us incredibly agile. It's common for our customers to have some very specific requirements or to be integrated with new management systems. Our software can be readily customized to meet their needs. One of our core values is to include design in everything we do. No matter how useful the technology, it's only truly beneficial if it's also easy to use. We have years of feedback from everyone involved in the leasing and management of properties, and across verticals and different types of properties. We've taken this feedback to heart to design software that is intuitive so that users can immediately enjoy the benefits and convenience.
GlobeSt.com: Its well-known technology brings a certain level of convenience when it comes to people engaging with properties remotely, but often even the most advanced digital experience cannot replace physically seeing or occupying a space—how does Engrain address this unique challenge?
Steiner: When a property is under construction or undergoing renovation, a renter loses the opportunity for that on-site visit. TouchTour and SightMap can include engaging media, like MatterPort virtual tours, which makes them the next-best-thing to an on-site visit. We want to give renters enough information up-front that the tour is just a final formality.
There are also situations where it's impractical for a prospect to visit a property during business hours, which is why we're seeing a paradigm shift toward self-touring. By integrating SightMap with reservation and IOT systems, and a TouchTour as a kiosk, renters can have a great curated experience without even when a leasing agent isn't available, and the prospect's contact information can be captured for immediate automated or in-person follow-up to close the sale.
GlobeSt.com: How have you seen clients—property managers, owners, prospective tenants/renters—respond to these technology-driven changes in the industry, such as Engrain?
Steiner: The real estate industry is somewhat renowned for being slow to adopt technology. Thankfully, this is changing rapidly as proptech companies continue to launch and successfully integrate into the market. Owners and operators are seeing the value in tools that integrate multiple systems, creating opportunities for automation and reducing redundant effort. This lets everyone involved stay focused on what's important – which is where we find the greatest return on investment.
Renters are especially impacted by the notoriously frustrating task of apartment hunting. They have come to expect the convenience of Uber and the ease of use of their iPhone. They expect a self-service experience with information up-front and the ability to make a decision with one click. We're at the forefront of this shift and are providing solutions that support the whole property lifecycle and get closer to that same one-click instant gratification. GlobeSt.com: As technology becomes an increasingly accepted and embraced tool within the real estate industry, how do you envision Engrain's future role changing or evolving?
Steiner: We believe the integration and progression of technology within the industry will continue at an accelerated pace. As the players change and new players arrive we also predict an incredibly active acquisition market and an increasingly competitive arena. Integration with proptech and business systems will continue to be the best leverage point for property owners to realize the most benefit. So far, our focus on excellent user experiences and flexible technology has helped us to keep adding value to our existing products and launch innovative new products into multiple market segments. It will be an exciting challenge and ongoing opportunity to continue adapting our products and user-experiences to the shifting landscape and evolving demands of the market.
GlobeSt.com: For years, the real estate industry has been traditionally based on a strong network of relationships and face-to-face interactions. Is there anything about the increased rate at which technology is transforming it today which concerns you?
Steiner: In the house buying market, we've already seen this shift that puts realtors farther down the funnel in the decision process, but it hasn't made that role less essential, and hasn't changed the value of that individual relationship. The rental industry's seeing the same changes, which is part of why it has a reputation for being 'behind the curve.'
Today, the role of proptech only becomes more pervasive and essential to serving the needs of those in the industry. Through implementing technology, all industry users—from agents, to owners, to architects—have been able to unlock potential, streamline processes, innovate methodology, and better service their clients. We're confident the relationship between this industry, and almost every other market, is remarkably symbiotic and projected for exponential growth.
For more information on multifamily news, join us at RealShare APARTMENTS in Los Angeles, CA from October 29-30, 2018. This event attracts more than 1,000 of the industry's top owners, investors, developers, brokers and financiers as they gather for THE MULTIFAMILY EVENT OF THE YEAR! This conference is powered by GlobeSt.com, the go-to-source for multifamily news and analysis. To register for RealShare APARTMENTS visit: https://www.eiseverywhere.com/ehome/302312/653773/.