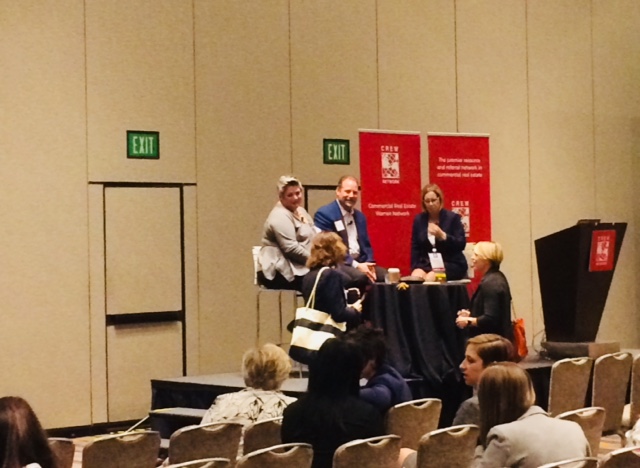 SAN DIEGO—With the cost and improved quality of construction, combined with the sprint to open doors sooner, many hoteliers are now leveraging an emerging trend in pre-fab construction. That is according to panelists at the Stack and Stay panel at CREW Network Convention and Marketplace.
Moderator Christine Chipurnoi, a SVP at USI Insurance Services, says that modular helps build "a really good product in a controlled environment. It makes it a much more reliable project."
This innovative construction technique enables developers to pre-fab a hotel in several months instead of several years, panelists said. Rooms with pre-selected interiors—where everything is included down to the lamp on the nightstand along with bed linens—are shipped pre-built and ready to slide into place, hook up power and water, and welcome guests.
The dramatic shift, Chipurnoi said, impacts everything from contractors to design and may soon lend itself to other asset classes.
Panelist Michael Merle, VP of business development at Guerdon Modular Buildings, has been doing commercial modular for many years and says that it is only now really being accepted into the marketplace due to the increased cost of construction. He pointed to Marriott as being one of the first ones to get on board due to the speed to market and the shortage of labor among other things.
As Merle mentioned, one of the largest modular development in the US is a dual-branded Marriott, a brand that has more than 50 hotels in the pipeline for the remainder of 2018 that will be modular, including a large property in New York City.
Panelist Rachel Lambert VP of construction at Mogul Capital, pointed out that the idea of opening something quicker and efficiently is intriguing. In looking at modular, we wanted to have something built in a factory in a controlled area.
"We spent a few years trying to gather information and look at all the different types of modular companies out there, asked a gazillion questions, were very excited, and we decided to take on modular in a big way, with a big bang and it was wonderful."
In looking at modular, you have to get into it from the very beginning, said Lambert, in response to an audience's question. And while more expensive, the trade-off is that it opens sooner. "Everything is done on the front end so it is a different way of thinking. It is a lot of coordination and it is a different way of designing."
One of the biggest lessons? "If you stick with the prototype, it is pretty much off the shelf," said Lambert. "Do not go completely custom on your guest room. Play with your public spaces that you can customize."
Keep checking back with GlobeSt.com for more from the CREW Network and Marketplace Convention.