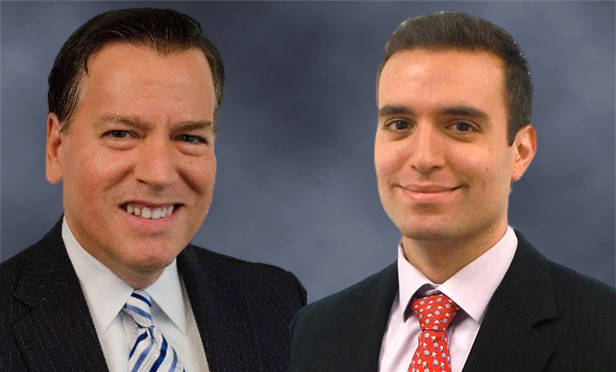 PARSIPPANY, NJ—New Jersey industrial leasing activity continued to improve, up 8% from its five-year quarterly average to 10.6 million square feet, according to Colliers International NJ.
The uptick reflects strong demand for big-box leases—over 300,000 square feet. An impressive five million square feet of occupancy gains drove the availability rate to a 100-basis-point year-over-year improvement to 5%, resulting in the state's 23rd consecutive quarter of positive net absorption. Colliers' third-quarter 2018 Market Snapshots also report 2.9 million square feet of third-quarter office leasing, up 31.8% from last year.
"Leasing activity in both the office and industrial markets remain robust," says Dennis Waggner, executive managing director, market leader, New Jersey Region, Colliers International. "There remains a healthy pipeline of users in the market who are anticipated to sign leases during the fourth quarter, pointing to a strong close for 2018."
Northern New Jersey continued to show improved industrial growth as upbeat market fundamentals drove 1.7 million square feet of positive net absorption. This spurred owners to further increase their average asking rents, which closed the quarter at $8.03 per square foot, a new benchmark that surpassed the $8.00 mark.
"Demand for warehouse space and distribution centers remains robust," said Noah Balanoff, executive managing director. He noted that positive net absorption was posted "despite the massive 1.4 million square-foot former Toys "R" Us distribution center at 703 Bartley Chester Road in Flanders becoming available this quarter."
Leasing activity in Northern New Jersey increased 31% from last quarter to 4.6 million square feet, he added, "driven by robust demand in the Port market, led by Article's 340,849-square-foot lease at 25 Colony Road in Jersey City." Top Northern New Jersey industrial activity included Yoox Net A Porter's new lease for 361,489 square feet at Clifton's 125 Delawanna Avenue.
The Exit 8A submarket led the third-quarter charge in Central New Jersey, with a 526,400-square-foot new lease by XPO Logistics at 115 Interstate Boulevard in South Brunswick. Other noteworthy new leases included 492,276 square feet taken by The RealReal Inc. at 950 Convery Boulevard in Perth Amboy, and a WB Mason transaction for 416,300 square feet at 300 Prospect Plains Road in Cranbury.
"Central New Jersey's industrial market continued to capture a majority of the space demand, leading the state in both net absorption and leasing activity for the sixth consecutive quarter," says Balanoff. "Tenant demand for big-box distribution centers is driving this trend, as the central part of the state accounted for all but two of the eight leases signed in excess of 300,000 square feet. The average asking rent increased 13.3% year-over-year to $7.51 per square foot, closing the gap on the rental rate spread between Central New Jersey and Northern New Jersey."
Office leasing activity ramped up in the third quarter as large occupiers relocated and grew within the state, primarily in the North. At 2.9 million square feet statewide, leasing activity is up 31.8% from last year, which helped net absorption rise to 979,064 square feet, representing the highest positive quarterly activity in two years.
"Two key Northern New Jersey office transactions accounted for the majority of the positive movement this quarter," says John Obeid, senior director, tri-state suburban research for Colliers. "Teva Pharmaceutical's 345,488-square-foot expansion and renewal at 400 Interpace Parkway in Parsippany, and Ralph Lauren's 255,018-square-foot lease at 100 Metro Boulevard at ON3 in Nutley helped improve the availability rate by 50 basis points quarter-over-quarter to 19.2%, the lowest since Q1 2009."
Other significant Northern office activity included Deloitte's short-term renewal of 175,000 square feet at 100 Kimball Drive in Parsippany, and a 130,569-square-foot expansion and renewal by E-Trade at 2 Harborside Financial Center in Jersey City.
At two million square feet, leasing activity in Northern New Jersey reached its highest quarterly total since Q3 2016, according to Obeid. "Driven by the Grow NJ Assistance Program, which has helped attract and retain major tenants, multiple companies including the top three new leases or expansions, relocated their headquarters within New Jersey. The new transactions, along with others, helped lower the availability rate to 19.6%, a 100 basis-point improvement from last quarter.
In contrast to Northern New Jersey, Central New Jersey's momentum slowed this quarter. The market posted 174,850 square feet of negative net absorption during the quarter, primarily the result of two large blocks of new available space. In the East I-78 submarket, 210,500 square feet became available at 30 Independence Boulevard in Warren, while in Princeton, AECOM put its remaining 155,696 square feet on the sublease market at 510 Carnegie Center. This activity helped drive a slight step-up in the availability rate to 18.7%, up 20 basis points from the last quarter.
"The long-term trend still remains positive, as the availability rate is down 50 basis points from the prior year," says Obeid. "Leasing activity was relatively strong this quarter, totaling 892,184 square feet, and was led by Insmed's 117,022 square-foot lease at 700 Route 202/206 in Bridgewater."