KANSAS CITY—It would have been difficult for the Kansas City industrial market to match this year the stratospheric levels of activity reached in 2017, but so far, things have kept humming along. The market absorbed another 4.7 million square feet in the first three quarters of 2018, and by the end of the year will almost achieve the second highest annual absorption total in the metro area's history, according to a report from Cushman & Wakefield.
The region's central location and solid transportation infrastructure has for years made it a hit with national and regional distributors, and the third quarter was no exception. It gained another major e-commerce tenant when Salt Lake City-based Overstock.com decided to occupy more than 500,000 square feet at BH Properties' 5300 Kansas Ave. in Kansas City, KS. The level of demand here was illustrated by the company's decision to go with an available class B warehouse space it could start using this month instead of competing for a newly constructed speculative facility.
Company officials says the warehouse allows them to offer two-day ground shipping to more than 99% of customers in the contiguous US. Overstock now has three distribution locations nationwide, including Salt Lake City, Carlisle, PA and Kansas City, KS.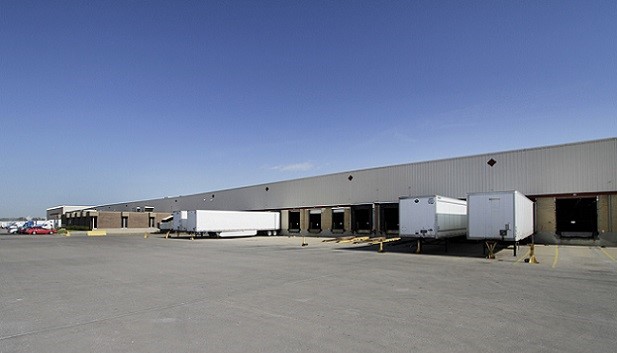 Chris Gutierrez, president of KC SmartPort, tells GlobeSt.com that about four million square feet of new industrial space is either under construction or recently finished. Furthermore, market analysts say tenants that need a total of about four million square feet are currently looking for space. "Our pipeline of deals is very strong."
Still, "the third quarter was definitely one of the quieter quarters in terms of deal activity for the market in some time," C&W says. Tenants absorbed another 805,000 square feet of space, and although that in far from being a bad number, "it is the lowest quarterly absorption total since the first quarter of 2016, and every single quarter in the record-setting 2017 had at least twice that much absorption."
But despite that somewhat quieter third quarter, the general indicators continue to point towards expansion. Developers took a bit of a breather recently, but after watching tenants scoop up the available spec space, now seem ready to begin another round of construction.
In the first quarter, the total amount of speculative space under construction dropped to 2.0 million square feet, C&W reports. But in the third quarter, that number jumped up to 2.7 million square feet, led by new projects in the expanding Northland Park submarket. Later this year, builders will also get to work on a new industrial park in Cass County.