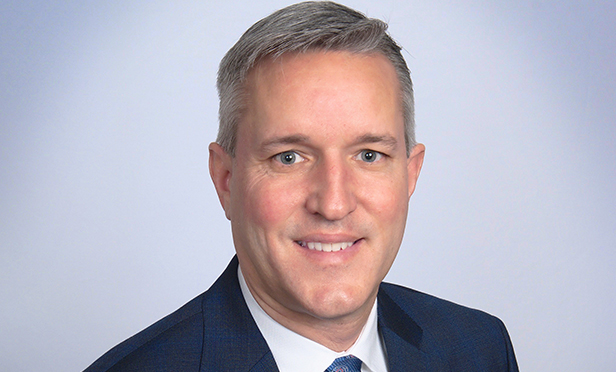 CHICAGO–A college-educated workforce, a world-class airport and 12-hour driving access to virtually everywhere in the contiguous 48 states. Those features of the Chicago metro industrial market are simply part of the geography that, despite ups and downs of the commercial real estate market, keep companies coming to the area.
So says, Jeff Janda, SIOR, founding principal of Lee & Associates of Illinois, whose shop recently added two more names to the roster of area industrial tenants. Well, maybe one and a half. Bystronic, a Swiss-based manufacturer of high-end laser cutters, was already reaping the benefits of the local industrial climate but tripled down, relocating from a 50,000-square-foot showroom/production facility to what it calls its "Experience Center," a 162,874-square-foot headquarters in Hoffman Estates.
When the facility, which broke ground last month, is fully operational in mid-2019, some 100 people will be employed there. Janda says the deal was a market-rate BTS sale.
Elsewhere in the area, Germany-based Faber-Castell Cosmetics chose Elgin, IL for its first foray into the US industrial market, renting a 73,000-foot facility for manufacturing. Some 50 employees will be at work when the plant is operational come the first quarter. Janda and principal Mike Plumb brokered both deals.
"Obviously, most industrial real estate in the greater US has been very strong for a long time," says Janda, "but in the last 18 months we've seen a resurgence of manufacturing here in the Midwest and particularly in and around Chicago."
So hot is the market now that the deals were done with minimal incentives, other than "some job training dollars," says Janda. "These are super-infill markets. Our total metro industrial base is 1.3 billion square feet with a vacancy just under six percent. So there aren't a lot of incentives. Companies are here for the geography and a well-educated labor force. We're halfway to everywhere in the US, so Illinois is not known for giving a lot of incentives."
Janda says that concerns about tariffs and trade restrictions did enter the relocation conversations, but these weren't the primary drivers. "They wanted to be close to O'Hare airport, and they liked the availability of labor," he explains. For Bystronic, the presence of "their direct competitors in the area also drove the decision-making."
While Chicagoland continues to draw interest, there is some housekeeping that needs to be done in terms of replacing older stock. "The zip codes within 15 miles of O'Hare are populated with a lot of buildings from the '60s and '70s," he says. "They're functionally obsolete so they're being repositioned," which he adds is code for teardown redevelopment. "A lot of the cleared land is going for as much as a million dollars an acre."
But there's also some 16 million feet of new spec construction that's getting a lot of corporate eyes. "There's a lot of absorption right now, from big companies that need to be here," for all of the reasons stated above.
So Janda is optimistic for 2019, or as he says simply: "We think things will keep going."