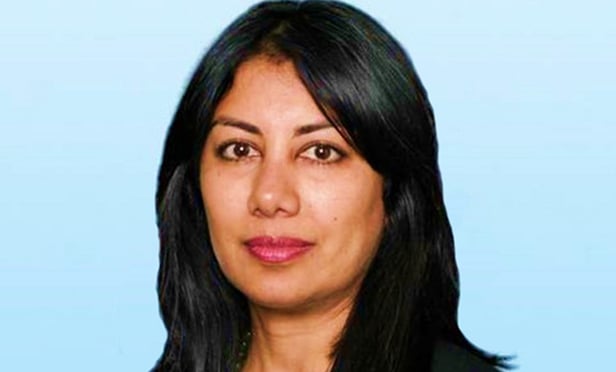 SAN FRANCISCO—It's safe to assume that the retail revolution is underway. Fueled by innovation and inspiration from some unlikely places, brands are stepping up to capture consumers' attention in every way possible.
To be sure, consumers are using retailers more than both last quarter and last year. Elevated levels of shopping and higher levels of spending mean that more people are visiting stores both to browse and to buy. As well, consumers are hooked on the 24/7 online shopping superpower, which continues to grow in convenience and speed, according to a recent retail report by Colliers International in collaboration with GlobalData.
"Shopping is no longer traditional. It is elevated through non-traditional retail, which brings in engagement and needs by intermixing wellness and social food experiences. Testing v-commerce brands offline is also in the merchandising mix," Anjee Solanki, national director retail services, Colliers International, tells GlobeSt.com. "And of course, gyms have expanded with a specialty focus, such as Barry's Bootcamp and Orangetheory Fitness, along with coworking, such as Spaces. But these uses mean you're starting to see people linger longer, an increase in dwell time."
In the dwell time category, Solanki points to coffee purveyors in suburban markets, such as California/Washington, D.C.-located Philz Coffee, to assess differentiations from Starbucks.
"Store location becomes important, we continue to see brands become a part of the community. Philz Coffee embraces this idea. Not only do they capture the characteristics of the neighborhood, but they invite local artists to further layer in paintings of the local outdoors," Solanki observes. "College study groups or other local organizations can meet in their space and are not asked to leave after an hour."
In other words, creating store formats that are not cookie-cutter from market to market, establishing an identity that is custom for the market while retaining the brand is critical for retailers to stay competitive. Of course, this can't apply to every type of retail, Solanki says. However, it's important for landlords to monitor and reevaluate restrictions or exclusives previously granted. If there is an opportunity to add non-traditional retail to increase pedestrian count – then why not.
Solanki says it's also important to remember e-commerce 2.0, which has created some of the retail fundamentals in effect today.
"For example, Groupon or ClassPass have created a way for us to say, 'no I don't want to sign up for a membership with a traditional fitness gym when I have the ability to sign up for four different gyms in my neighborhood and get four different experiences each day' such as yoga, Pilates, Barry's Bootcamp and meditation," she tells GlobeSt.com. "So, it's giving the consumer the freedom to choose and be flexible."
Amid the retail specialization and community targeting that are increasing dwell time, retailers are also enticing consumers with another method. The so-called click-and-collect method is capturing consumers seeking real-time purchases, essentially immediate gratification on steroids.
As online shopping continues to grow, albeit slowly based on recent stats, the number of consumers who are picking up online purchases in store is indeed increasing rapidly. This phenomenon is becoming more widespread, and its popularity will continue to blend the in-store and digital experiences.
For example, in 2012, the customers who were regularly collecting online orders in store was 15%, Solanki points out. But in 2018, it is estimated to be 38%, which has to do with retailers recognizing the importance of online ordering.
The reason click-and-collect is growing in popularity is because it is more convenient to collect an item in the store on a shopper's schedule, according to GlobalData's recent research study. However, the percentage of returns has also grown, which is impacting operating costs.
"In the past five years, the percentage of returns has increased to roughly 20% from 8%, which has caused significant pressure on retailers," Solanki tells GlobeSt.com. "Retailers have to become savvier to engage consumers to collect in store, thereby giving them the flexibility to also return in store, which reduces a cost segment for the retailer. If a consumer enjoys the store in general, it keeps them coming back, where they may get a discount if they buy online and collect in store."
Moreover, the majority of consumers who pick up online orders in stores go on to make additional purchases while there. GlobalData indicates that $8.59 is spent on additional purchases in the stores that accept the returned items.
Solanki shared an interesting anecdote about click-and-collect from the landlord's perspective.
"I recently asked institutional owners, 'how open are you as a landlord in allowing the click-and-collect experience to occur? Meaning would you give up curbside parking?'" she relates. "Their response was, we would not want to give up parking. I said, 'when you look at the spike and increase in the collection in store, you're picking up those added sales that would translate into percentage rent.' From that point of view, these landlords said they would need to learn more about how it is actually being implemented and be much more educated before they say yes. They are supportive as to enhance the customer experience and have the retailer be successful, but still need time to better understand the overall impact, if any."
Thanks to higher consumer confidence and a robust economy, this holiday season looks to be a good one for retailers when combining in-store and online sales. The vast majority of consumers will spend more in general, according to the Colliers report.