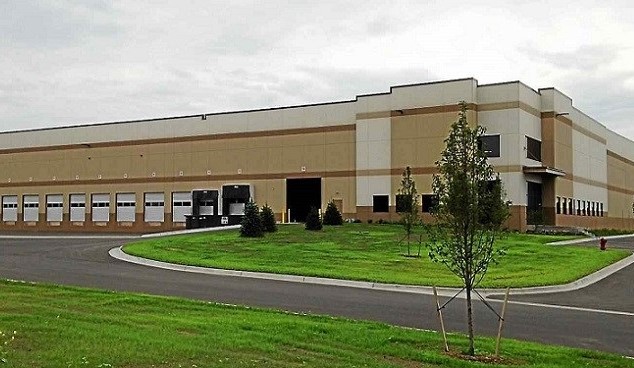 DETROIT—The Detroit industrial market continues to set some remarkable records. It recorded 953,793 square feet of positive absorption in the third quarter, driving lease rates to historic highs of $6.59 per square foot, according to CBRE's Industrial MarketView.
Furthermore, this was its 30th consecutive quarter of positive absorption and the vacancy rate stayed below two percent, at 1.93%, for the third consecutive quarter.
"We've never seen a vacancy rate this low, and we've kept these statistics for at least 20 years," Peter Rogers, first vice president with CBRE, tells GlobeSt.com.
To meet demand, developers have continued to increase the rate of construction, with the third quarter seeing three projects completed for a total of 290,000 square feet. Builders currently have 7.6 million square feet of construction in the pipeline.
"Until more supply hits the market, we will likely see lease rates continue to rise as vacancy is incredibly tight," he adds. "There are a lot of active users looking to expand or enter the market, but supply remains the big question."
And even though there are a lot of projects underway, it might not be enough to satisfy demand. Very little of the 7.6 million square feet underway is speculative, Rogers says, part of a longstanding pattern in the Detroit market. "Builders and investors are being very conservative."
"We simply need more supply," and the only way that happens is if developers look at the incredibly low vacancy rate and decide "we're missing out on some deals."
One of the reasons the market has historically approached development so conservatively is the absence of truly national developers, Rogers adds. "You usually don't see Prologis and others like that here," perhaps because they never got comfortable with the ebb-and-flow of the automobile industry.
Other third quarter highlights include:
The largest lease was with Progressive Distribution for 638,236 square feet in Detroit.
The unemployment rate in Michigan was 4.1%.
Total absorption over the last four quarters was 4.2 million square feet.
But even if development does pick up next year, Rogers does not "see the supply getting out of control. There is a lot of discipline here." But that also makes it challenging for users who may need speculative space so they can quickly expand. "That's a tough riddle to solve."