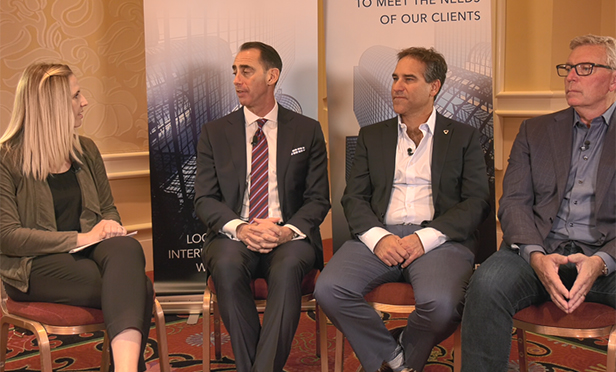 LAS VEGAS—Lee & Associates—the largest broker-owned firm in the country—has been rapidly expanding over the last several years. Heading into 2019, the firm has no plans to slow down.
At its annual broker's summit in Las Vegas, where professionals from across the country gathered for education seminars and networking, Jeffrey Rinkov, CEO of Lee & Associates, said the firm plans to expand both nationally and internationally in the coming year, and is focusing on growing in markets like Florida and the Southeast as well as Canada and, a first for the firm, an office in Mexico.
Rinkov sat down with GlobeSt.com to talk about the firm's expansion prospects for 2019, along with Brian Lynch, president of Lee & Associates New Jersey, and Matt Rotolante, president of Lee & Associates Miami. Lynch and Rotolante's leadership on the East Coast and Rinkov's leadership on the West Coast is integral to the firm's expansion strategy.
The three leaders explain more in the exclusive video interview, below, including where they are planning to open offices, their international expansion efforts and why their bi-coastal approach has been so successful.