Here are four multifamily experts who've made their mark on the business.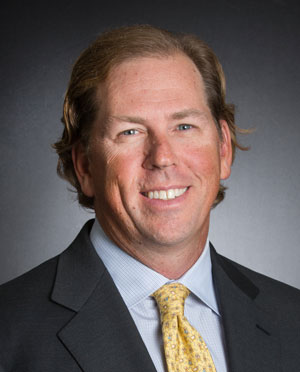 CHRISTOPHER C. FINLAY
Middleburg, a fully integrated multifamily development, investment, and management company operating in the Southeastern and Mid-Atlantic, is led by managing partner Chris Finlay. The company's team members share a vision for greater value creation through community impact and, under Finlay's leadership, have created a culture where people, property, and partnerships enhance the lives of others in meaningful ways that can be adapted and used by others within the industry.
Finlay's altruistic nature also surfaced in 2012, when he came across an article profiling homelessness in Asheville, NC. As an owner and property manager of multifamily properties, he knew he was uniquely positioned to do something about it. He envisioned a model that would pair industry professionals with homeless individuals who wanted to work—offering a pathway for economic independence. It was from this concept that, in 2014, Shelters to Shutters was born. In its first full year, Shelters to Shutters changed the lives of more than 60 individuals including the spouses and children of individuals hired. Today, 25 property management companies have joined Shelters to Shutters.
Finlay and the Middleburg team also launched Local Heroes, a program that respects and honors firefighters, police officers, emergency medical technicians and K-12 public school teachers by providing them with a rent discount at all Middleburg owned and developed communities. For Local Heroes, Middleburg sets aside up to 5% of the apartment homes at each of its properties and offers qualified participants up to a 30% discount on base rent of leases 12 months or longer.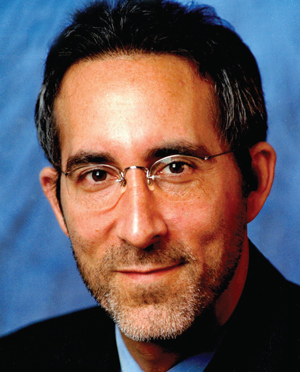 JONATHAN HOLTZMAN
City Club Apartments is one of the country's first international apartment brands, built on the foundation of five guiding principles—customer centric; design driven; unparalleled amenities and services; green and social responsibility; and advanced technologies. As co-founder and CEO, Jonathan Holtzman is recognized as a progressive and influential developer, investor and operator of ground-up and redeveloped historic mixed-use urban apartment communities. Prior to launching CCA in early 2016, he served as chairman, CEO and co-owner of Village Green Holdings, a $4.5-billion apartment company that was founded by his grandfather Joseph Holtzman in 1919. In June 2016, Jonathan sold his interest in Village Green's operating companies to Compatriot Capital but kept control of more than 10,000 apartments and more than $500 million in communities under various stages of development and construction in the transaction.
Since that time, CCA has broken ground on three new projects in Cincinnati, Detroit and Minneapolis and will break ground on a Kansas City community by the end of September. It also formed a hospitality arm and has taken over the management of all of its communities. City Club Apartments is now committed to breaking ground on three communities a year as Holtzman continues to push the envelope in design, amenities and services.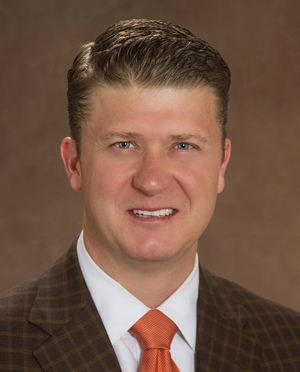 BLAKE S. OKLAND
While Blake Okland, vice chairman and head of multifamily at Newmark Knight Frank, is exceptional at his craft and well respected inside and outside of the organization, he models a level of authenticity and humility that is rarely seen in the industry and deeply appreciated by his teams. During his tenure at ARA, Okland led the transformation of a privately held national multifamily investment sales firm to the second-largest platform of its kind, by volume. The now-global firm offers clients access to a full suite of real estate services and product types.
His vision for the company led to Newmark Knight Frank's acquisition, a move that has given clients unparalleled access to a global, full-service platform as well as propelled the company's growth and industry leadership. His rapport with large institutional clients has significantly increased the firm's portfolio business and facilitated complex national and international assignments.
Other hallmarks of his influence include savvy recruiting, smart expansion and foresight to merge top investment sales platforms. Okland leads by example internally and externally, is unfailingly approachable, relatable and collaborative within the company as well as across commercial real estate firms, business sectors and international counterparts. He spearheads change with a steadiness beyond his years and inspires a positive, high-principled culture throughout the organization.
Beyond commercial real estate, Okland passionately supports a variety of charitable organizations focused on health and human services and encourages his team to be equally involved in their communities.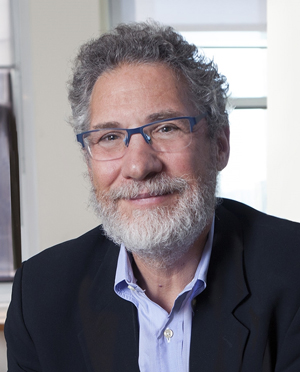 JONATHAN F.P. ROSE
Jonathan Rose, president of New York City-based Jonathan Rose Cos., is the son of New York real estate titan Frederick Rose but in his 42 years in the industry, has stepped clear of a remarkable paternal shadow. Instead, he has redefined the very intention of the projects he wanted to do, pushing them beyond structural walls and into the very fabric of the communities in which they're located.
While continuing to channel his father's tutorship, he also tapped into the knowledge of various other figures ranging from the first Sumerian kings of Uruk to Jane Jacobs and James Rouse, to sociologist Robert Sampson and systems thinker Donella Meadows. From them, he has discovered what drives people to make cities for and of themselves, so that he could "more helpfully imagine multiplying—on some greater order of magnitude than a single project, building, or subdivision—to find leverage points to 'repair the fabric' of, and bring transformation into, the sore, core, stressed, and sometimes broken sinews of a locale's economy, society, reason for being, and capacity to continue."
From the seminal Denver Dry Goods Building to recent, much-heralded unveilings such as Via Verde in the Bronx and the just started Sendeo Verde project in Harlem, his projects have been singular in how inclusive, generative, adaptive and conscious of the ecosystem they are.